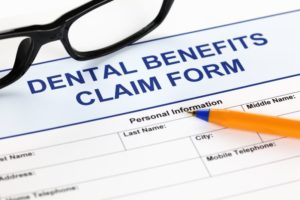 More often these days, people are getting dental insurance benefits at work, you have experienced more patients wanting to use them at your practice. In theory, accepting insurance makes your dental services more affordable and accessible for more patients, which means that they should have more frequent visits to your practice. Ideally, you should be receiving additional business and profit. However, working with insurance through the dental billing process can be cumbersome and time consuming to say the least. In this blog post, you'll learn more about dealing with dental insurance and how Dental Support Specialties can help make sure you're paid on time.
Challenges with Dental Insurance Verification
Many practices face dental billing issues when it comes to insurance payments. The dental insurance process includes multiple steps: submission, follow-up, and verification of insurance benefits, account reviews, and statements. And that's just for one patient! Your team members can easily be overwhelmed trying to file claims, follow up with insurance companies, and send outstanding bills to patients in timely fashion—all while trying to take care of patients in the office. As a result, you can have thousands of insurance dollars that you are owed go unpaid for months in a growing aging report.
In addition, once these claims are processed properly, your patients may still have a fee, deductible, or copay that they need to pay. Receiving a bill several months after their visit can frustrate patients and drive them away from your practice. By taking care of these claims quickly, you are less likely to take patients by surprise.
How Dental Support Specialties Can Help
From submission all the way through verification and phone calls with insurance, Dental Support Specialties can take over all these billing responsibilities and stresses. Without insurance billing looming over their heads, your team members can focus on providing exceptional customer service and helping patients with a friendly, welcoming attitude. Meanwhile in the background, Dental Support Specialties can set systems in place that will have insurance payments coming in efficiently and consistently.
Also, instead of taking your patients off guard with a late bill in the mail, Dental Support Specialties can directly contact the patient and work with them to find a solution that works for everyone involved. That way, your patient can maintain a positive opinion of your practice and want to return in the future.
In the end, you want your practice to be successful, of course, but your team honestly doesn't have the time to handle in-office patient care and dental insurance billing issues. Instead of leaving thousands of unpaid dollars sitting in a report, you can add to your practice's profit by turning to Dental Support Specialties for dental billing services.
About Dental Support Specialties
For more than a decade, Dental Support Specialties has offered administrative and billing support to dental practices throughout the United States. As experienced dental professionals, they know the ins and outs of dental insurance and know how to get insurance payments paid on time every time. If you have questions about dental billing services, you can contact Dental Support Specialties by calling (330) 639-1333 or clicking here.