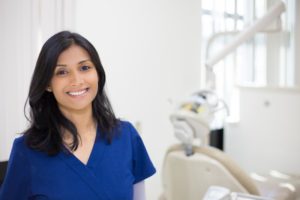 It's almost the most wonderful time of the year! The holidays are right around the corner, bringing with them a fuller schedule, not just for get-togethers with family and friends but for appointments at your practice as well. Many patients realize that their dental insurance benefits reset by the end of the year, so they fit in their second covered dental visit while they can. However, your practice can become overwhelmed trying to deal with this overload of insurance claims to process around this already busy time of year. Luckily, Dental Support Specialties offers much-needed backup for time-consuming dental insurance tasks. Read on to learn why you should outsource dental verification this holiday season.
Have a Jolly Team
Although your chairside manner certainly matters when it comes to helping a patient feel welcome and appreciated, your front desk team members also play a critical role in creating a warm, comfortable environment. After all, they greet your patients, answer their insurance benefit questions, schedule future appointments, and perform other necessary functions that keep the practice running smoothly. If these team members become bogged down or frustrated with dealing with insurance hiccups, the quality of their service to patients in the practice is likely to suffer as a result. Our team can free up yours to give your patients a more cheerful, pleasant experience.
Get Insurance Payments On Time
If your team doesn't stay on top of dental insurance claims and collections, your insurance aging report can become longer and longer, delaying your payments and hurting your bottom line. The holidays can be hectic and stressful already, and you don't need to add to it through having an insurance aging report that is behind schedule. Dental Support Specialties can help your team stay up to date, ensuring that you're paid when you should be.
Confirm Insurance Benefit Accuracy
A huge part of dental insurance verification is confirming insurance benefits. Because patients can change policies or insurance companies can change their coverage, double checking this information can become especially important in order to get paid in a timely manner. But with so many patients pouring in trying to use their dental insurance benefits before the end of the year, does your team truly have the time to verify every plan benefit detail for every patient you serve? Surely, there is a better use of their time and energy within the practice. Let Dental Support Specialties take on this task so that your team can focus on other more productive things.
This holiday season doesn't have to leave you feeling stressed and frantic. By calling in reinforcements at Dental Support Specialties, you can have more peace of mind by ensuring that your practice stays up to date with your patients' insurance benefits and payments. That you can focus on delivering care that keeps your patients coming back again for many years in the future!
About Dental Support Specialties
Since 2008, Dental Support Specialties has provided remote services for dental practices. In addition to fielding phone calls and recovering accounts receivables, DSS also can offer billing support and handle insurance verification, processing claims, and managing your insurance aging report. To receive your complimentary support analysis, you can click here. If you have questions about services, you can contact DSS by clicking here.