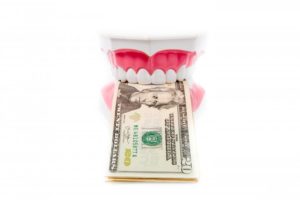 Every day you have a steady stream of patients come in. Your schedule is full most of the time, and you and your patients are generally pleased with the work you perform. And yet, your practice doesn't seem to be flourishing the way you'd expect. Upon reviewing your finances, you find that your team seems to be struggling with getting payments from dental insurance and patients. Well, Dental Support Specialties can change that! Below are some of the ways that working with this company on your dental billing can make a difference in your practice's success.
Insurance Claim Submission and Follow-Up
Every day, you have dental insurance claims that need to be filed. Unfortunately, that's not all that's required. Follow-up calls to dental insurance providers are necessary, especially if you need to recover submitted primary and secondary claims. This process can take a lot of time and energy out of your team. Instead, you can allow Dental Support Specialties to handle the headaches that go along with dental insurance, saving your team significant time. And, as we've all heard before, time is money!
Verification of Insurance Benefits
As an essential part of the insurance billing process, dental insurance verification often entails long phone calls to insurance companies and even to patients. Confirming correct information and benefits can be a confusing and frustrating task, but your practice won't receive payment until these details are verified. As experts of the ins and outs of dental insurance, Dental Support Specialties can easily navigate the necessary paperwork and steps to get insurance payments coming on time.
Posting to Accounts
Getting the right paperwork and information posted to your patients' accounts ensures smooth payment from their insurance providers. This paperwork includes an explanation of benefits (EOB) and electronic funds transfer (EFT) information. The team at Dental Support Specialties can make sure that every detail meets the insurance company's requirements, resulting in prompt payments.
Printing and Mailing Patient Statements
If you have patients that have balances due, you need to send them statements. Although printing and mailing these statements doesn't exactly require a lot of effort, it can take your team's time away from other important responsibilities that help the practice earn money. You can turn to Dental Support Specialties for this service, helping your team run more efficiently in daily operations.
Collection Calls
Calling your patients and "nagging" them for payments can feel awkward for your team members, but it is sometimes necessary for your practice to get paid what you're owed. Dental Support Specialties can make these potentially uncomfortable calls for you, freeing up your staff to have more positive in-office patient interactions.
You and your team don't have to fix your practice's financial woes alone. Dental Support Specialties can provide all the services necessary to ensure that your practice consistently receives payment and has a chance to continue thriving for many years ahead. Contact Dental Support Specialties if you are interested in learning more about their services.
About Dental Support Specialties
For over a decade, Dental Support Specialties has offered remote support for administrative tasks in dental practices around the country. Every aspect of collecting payment can be handled by the DSS team, alleviating your team's stress and helping you get paid. To have a complimentary support analysis, click here. Or you can contact Dental Support Specialties by calling (330) 639-1333 or clicking here.