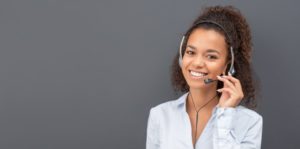 Are you having issues with the administrative side of your dental practice? Without sufficient staff to handle scheduling and other important phone calls, your business as a whole can suffer significantly. After all, these calls are typically your patients' first interaction with your practice. To help you get more patients through the door for appointments, you should consider using a dental answering service like Dental Support Specialties so that you can overcome the common staff issues in dentistry today. Then, you can focus on helping patients who come into your office.
Stress
If your practice is already understaffed, your team members can be stretched thin to cover all the tasks that need to be completed. This creates a high-stress environment that isn't pleasant or effective for anyone—you, your team, or your patients. Your team members can even start to feel dissatisfied or frustrated, which can rub off on patients who come in for treatment. Luckily, you can give some of these tasks to a service company, freeing up your in-house team to perform other important functions in the office with a happy attitude, including making sure that your patients have a positive experience.
Vacation
Everyone needs a break from work every now and then, including your staff members. Unfortunately, while they are out on vacation or on sick leave, you still need reliable, knowledgeable people to answer the phone, schedule appointments, and make phone calls to confirm appointments. Dental Support Specialties has the flexibility and capability to meet this need on an as-needed basis or all the time according to your needs, enabling your practice to continue functioning even when your team members are out of the office.
High Turnover
Your practice may be a great place to work overall, but you can still suffer from high turnover. These days, there seems to be less loyalty to just one company throughout people's careers. In fact, one Forbes writer recommends switching jobs about every three to five years, and the average worker changes jobs about 12 times during their career. As a result, some team members on your staff can come and go sooner than you'd like. But by choosing to partner with a service company like Dental Support Specialties, you don't have to worry about losing traction in your practice's phone calls and other administrative tasks, regardless of whether your team members stay or move on to another practice.
In the end, when you need reliable administrators to manage phone calls and other tasks, you can depend on Dental Support Specialties to step up and provide the services that will keep your practice running smoothly. No matter your current staffing situation, you can get the kind of support you need and help your business grow.
About Dental Support Specialties
Since 2007, Dental Support Specialties has been helping practices with administrative tasks, including answering phone calls, making confirmation and follow-up calls, and more. The experienced team of more than 20 administrators ensures that your patients will always interact with a friendly, knowledgeable professional, leaving your patients with a positive impression of your practice. To have your free support analysis, click here or call (330) 639-1333.