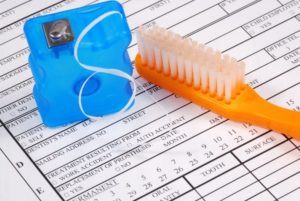 In between appointments with patients, you overhear one of your staff members on the phone, struggling with insurance verification. They've been on the call for a long time, their frustration starting to become apparent in their voice. Because your in-office patients need assistance to check in and check out, this team member has to put their insurance tasks on the backburner to make sure everyone receives the attention they deserve. However, these incomplete, necessary tasks leave you with incomplete claims that need to be paid. With a strain on your team's time and energy, what's the solution? Dental insurance support from Dental Support Specialties can take this burden away and allow your team to focus on helping your patients have a more seamless experience in your practice.
Complex Insurance Interactions
Filing claims and getting paid by insurance companies can be a complicated process. You have to submit the claim, follow-up, and verify insurance benefits, in addition to access account reviews and statements. Each takes up valuable time that your team members could be spending doing other necessary in-office tasks. Dental Support Specialties can handle every step of the insurance process efficiently so that your insurance payments become as reliable as cash flow.
Growing Insurance Aging Report
When your staff members are stretched thin between in-office and insurance tasks on their plate, resolving insurance issues usually takes a backseat. However, this creates a report of outdated insurance collections, which can deprive you of hard-earned money for your practice and add even more stress onto your team members. Working with Dental Support Specialties prevents this aging report from getting out of control and makes sure that you get paid by insurance companies on time.
Clear Patient Communication
Keeping open and clear communication with your patients is incredibly important to form trusting, lasting relationships. Without proactive insurance legwork before procedures occur, your team members can miss informing patients about deductibles, copays, or fees in advance. As a result, the patients can be surprised or caught off-guard with this information on the day of the procedure. Feelings of frustration or irritation can then ensue and tarnish their impression of you and your practice. Before your patients arrive for their procedure, Dental Support Specialties can make sure that they are fully informed about what they owe, so they don't feel that they are being treated unfairly.
In addition, whether your patient has changed insurance policies or their employers has switched to another insurance provider, information can change. It's up to your team to sort it all out and find the most updated information—unless you work with Dental Support Specialties. These experts can take over these calls and handle dental insurance verification, so claims can be filed and paid quickly.
Ultimately, you want to make sure your patients have a positive, productive experience in your practice. By having experts deal with all the headaches involved with insurance, your team members can then devote their time and attention to meeting that goal. Are you interested in learning more about Dental Support Specialties? You can have a complimentary support analysis by clicking here.
About Dental Support Specialties
Since 2008, Dental Support Specialties has provided remote administrative support for dental practices. With extensive knowledge of dental insurance, they can manage the entire insurance process from beginning to end, saving your team members significant time and effort that could be used on other important tasks. If you have questions about Dental Support Specialties, you can contact them by calling (330) 639-1333 or clicking here.