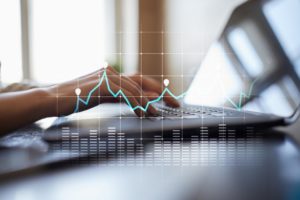 In your practice, you collect all kinds of data about your patients and the procedures you perform. You have the ability to know exactly how many of your patients use a certain dental insurance plan, how many root canals you perform every month, and which patients are overdue for an appointment at your practice. They say that knowledge is power, but how can you possible sort through all the data and use this information to help your business grow? When you partner with a service company that specializes in chart auditing, you can easily figure out how you can improve your practice's patient reactivation.
Why is patient reactivation important?
A patient is active when they come in for their routine appointments and complete any needed procedures in a timely manner. An inactive patient is either overdue for their six-month checkup, or they have left important dental work unscheduled and undone. If you aren't paying attention to these patients, they can easily fall through the cracks and become lost opportunities for your practice to gain more business and money.
How does patient reactivation work?
Increasing your active patient base requires a meticulous eye for detail and the ability to spend time analyzing the data you've collected over the years. Basically, you need to take a close look at each patient chart to determine whether that patient is active or not. If they haven't been keeping up with preventive care or have left dental work undone and why, you know where you should focus your outreach.
What are some patient reactivation techniques?
Once you've analyzed your data, you have to act to get better numbers! Some common and effective ways to increase your active patient base include phone calls—calls to fill your hygiene schedule, calls to follow up with those who need treatment but haven't completed it yet, and calls to verify dental insurance information. By specifically targeting these more inactive patients, you'll be more likely to bring them back in and better fill your hygiene schedule.
Who can help with this patient reactivation process?
Because chart auditing and patient reactivation can be time-consuming tasks, you may want to use an external support service to handle them. You don't have to try to do it all in-house. Dental Support Specialties excels at understanding your practice's unique systems and can work with your patients' data to identify opportunities for growth and improvement. But that's not all! Dental Support Specialties can also perform the calls necessary to reactivate these patients, saving you and your staff significant time and effort that you can use to make sure that patients have a positive experience in your practice.
In the end, the information you have about your patients can be helpful for boosting your business's productivity and therefore its profitability. By collecting the right data through chart auditing and making a concerted effort to reactivate inactive patients, you can reap the rewards and have a more successful practice.
About Dental Support Specialties
Dental Support Specialties was founded in 2007 by Mary Beth, who decided to use her experience as an office manager to help dental practices remotely. Within six months, she needed to expand in order to support all those who were interested in her services. Today, Dental Support Specialties serves practices all over the United States and Canada and performs all of the tasks mentioned in the post above. To take advantage of a complimentary support analysis, click here.