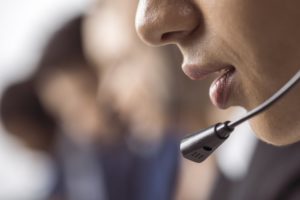 In your practice, you and your team work hard to make sure that every patient is well cared for and receives the attention they deserve. But what about your patients that aren't in the office? What are you doing to make sure they want to return for treatment in the future? If you don't reach out to these patients, you could be losing opportunities to make more money. One of the simplest ways to make sure that you're increasing your revenue is to follow up with your patients and stay on top of their treatment plans. By implementing this tool in your dental scheduling with Dental Support Specialties, you can make your practice even more efficient and productive.
What is a follow-up call?
A follow-up call basically encompasses contact with patients to make sure that they actually do what you need them to—whether it's coming to their appointment, confirming dental insurance information, or paying their outstanding bill. You can also call your patients to make sure that they are recovering well after treatment.
Why is following up with patients important?
The time you take to follow up with your patients can be extremely beneficial for your practice. When confirming appointments, you make sure that you have fewer holes in your schedule, particularly with routine checkup and cleaning visits, which generally make up the majority of dental practices' revenue.
Your patients are human and may forget about their appointment or intended procedure. In some cases, your call can remind the patient that they indeed need or want to proceed with a treatment, allowing them to get back on the schedule and return to your office.
In addition, when your patients receive a phone call from your practice, it shows that you remember and appreciate them. They can get the impression that they matter to you and your team. This gesture alone can help your patients become loyal to your practice.
How does Dental Support Specialties help with follow-up calls?
Considering how many patients you have, the thought of fielding these follow-up calls can feel overwhelming, particularly if you have a small team. As a dental answering service, Dental Support Specialties does more than just passively take calls and fill up the schedule with patients who call in. We can actually take a more active role with your patients and perform these follow-up calls for you. By delegating these tasks to Dental Support Specialties, your team can be available for more urgent needs there in the office, including handling in-person customer service.
Calling patients to pay their bills is undoubtedly crucial to your practice's success, but it can be emotionally and mentally draining on your team, potentially impeding their ability to interact with your patients with a friendly, welcoming attitude. We can handle these calls for you, collect the payments you need, and help your business succeed.
Following up with your patients ensures that they don't fall through the cracks and allows you to optimize every opportunity for earning more business. With Dental Support Specialties, you can rest assured that your schedule can remain full, your patients can feel satisfied, and your dental practice can prosper. To learn more about how we can help your office, contact our team!
About Dental Support Specialties
Mary Beth Bajornas founded Dental Support Specialties when she realized that she could perform many administrative tasks for dental offices from home. She has assembled a team of professionals that is experienced in the dental field, meaning that you don't have to worry about training your support specialist. To get a complimentary support analysis, you can call (330) 639-1333 or click here.