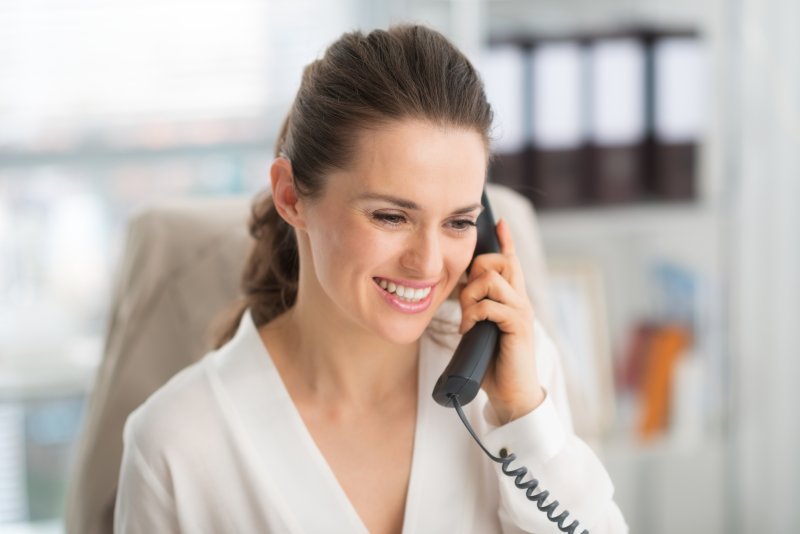 Has your practice suffered a high level of turnover that's leaving you vulnerable? Need to hire support staff right away but don't have time to train people and get them up to speed? In certain circumstances, it can help to have an immediate team of professionals experienced in the field of dentistry, especially those with a knack for customer service. That's where a dental answering service comes in. By using a team who's sole job is to make your practice more efficient, save money, and prevent potential financial setbacks, you can maintain your practice's revenue. Here's how they integrate with your practice on day one.
Training for the Dental Field
To start, all employees are trained to understand the dental industry inside and out. While most call center services do work for just about anyone, only dental answering services make dentistry their focus. For example, when a patient calls and asks about scheduling an appointment, the customer service rep will make an effort to understand that patient's other dental needs as well, especially if it's their first time calling.
Additionally, support staff for a dental answering service are trained to speak with insurance companies directly. There's no need to worry about which companies you work with on a regular basis; your support team is already familiar with these basic tasks, including insurance verification. This gives you the valuable time necessary to focus on your patients.
Understanding Your Practice's Software
If you've ever hired in-house support staff before, you understand how time-consuming teaching your new hire how to navigate your practice's software can be. This process can take days and even weeks to nail down. Dental support staff are trained to work with just about any practice management software you can think of, so there's no need for a training period. As soon as you need help at your practice, you can get it!
Remote Use Streamlines the Process
All support staff work remotely, which means there's no worry about them showing up to your office to get the job done. In the event that you need help directly, support staff can access your computer remotely, answer questions you may have, and complete tasks on your behalf. Whether it's auditing your charts, entering fee schedules or helping you undergo a lengthy transition, they are there to help.
Information Requests When You Need Them
Are you unsure how your practice is doing financially? Need a report of your support staff's exact performance and tasks as they complete them? By requesting a report from the service, you can confirm their activities on a monthly, weekly or even daily basis! It's accountability that is rarely possible when you're hiring in-house administrative staff to manage your office.
Don't let your practice get bogged down just because you're in a transition period. Call a support team to handle dental insurance verification and more today!
About Dental Support Specialties
Is your practice in a tight spot because of a transitional period? Are you in need of a team that doesn't need to call in sick or even be physically present in your office to provide valuable skills and resources? Give Dental Support Specialties a call to receive our complimentary support analysis and get started maximizing your office's productivity!