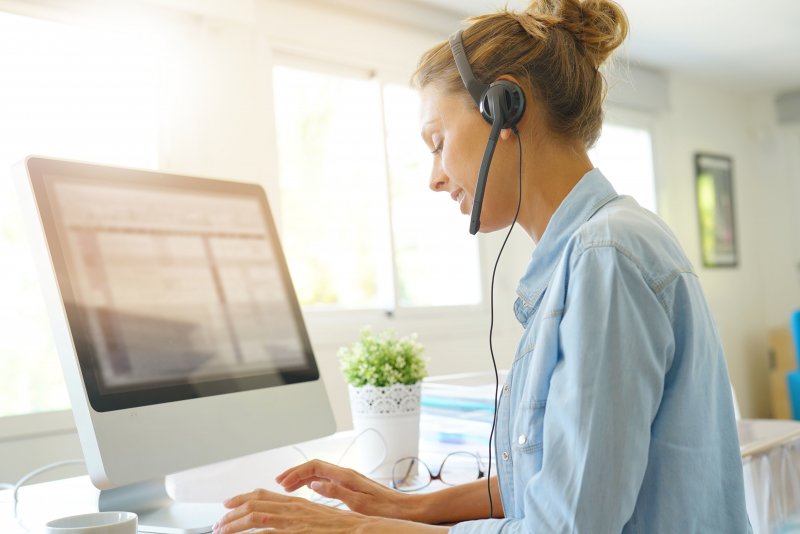 One of the most common aspects of building a team of support staff is teaching them how to use the technology in your office. Of course, the technology we're referring to is the management software used to organize and chart your current patients, as opposed to the digital x-ray machine. Unfortunately, teaching your new hires how to use this software can be a time-consuming process. Alternatively, choosing a dental answering service can streamline the entire process without sacrificing quality. Whether it's communicating with patients to confirm post-op appointments or filling your hygiene scheduling, here's how you can benefit from a team who already knows your software inside and out.
No Additional IT or HIPAA Training Required
With every administrative hire you make, you also need to give them time to get used to using your practice's management software. Instead of serving your patients, you end up spending time walking your new hire through all the channels they need to know to complete basic tasks. If your hire is not as familiar with HIPAA regulations, it could potentially put your practice at risk if private medical information gets released accidentally.
Thankfully, dental answering services are familiar with all types of dental management software and fully informed on HIPAA regulations to ensure privacy. As soon as you need their expertise, you don't have to worry about training them or introducing them to your practice's software.
Better Communication Between Your Office and Patients
When your own staff is too busy accommodating patients in the office, it leaves people on your phone lines at risk of receiving nothing but a voicemail when they call. If this happens and they are looking for a new dental practice, their more likely to never bother calling your office again and move on to another practice that does answer. To capture these leads, a dental answering service can improve your customer service and ensure that their being accommodated just as much as the patients in your office.
Follow-Up with Post-Op Calls with Ease!
After your patients finish their appointment, there's always the possibility that they are going to need to come back to the office for a follow-up. When it comes to restorative care, it is crucial that they come back for their permanent restoration. That's why post-op calls and confirmations are so important in the long-term. A dental answering service can manage these calls through your practice's software with ease and ensure that your patients are completing their aftercare.
Keeping Your Hygiene Schedule Filled
Serving patients is your number-one priority, but it's also important that any available time in your schedule is filled with basic preventive treatments. This includes hygiene visits, which are by far going to be your most commonly requested treatment. Dental answering services make sure that your hygiene schedule stays filled, ensuring that you maintain consistent cash flow and that your practice stays profitable.
Don't want to worry about training your new employees to use your office's management software? Call our office to learn more about how a dental scheduling support team can help you!
About Dental Support Specialties
Dental Support Specialties has been helping dental practices across the country become more efficient and boost their customer service via a highly-trained team of experts in the dental field. Their knowledge and customer service are sure to give your practice the boost that it needs to meet the demands of your community. Give our office a call to learn more about removing the hassle of training employees.