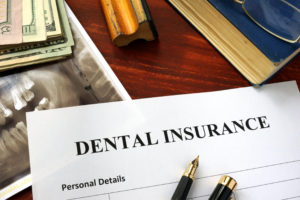 Every good dentist wants to spend time focusing on what is most important: providing quality care for patients in need. Far too often, however, administrative duties can get in the way of fulfilling this mission. Submitting claims, following up, verifying insurance benefits, and more – the tedious and time-consuming tasks related to verifying dental insurance can leave dental professionals feeling tired and frustrated. What's more, patients can also end up frustrated when they are surprised by fees that are not communicated to them beforehand. Want to avoid administrative hassles and focus on patient care? Here is how dental insurance verification support can help.
#1: Reduce Patient Frustration
The number one complaint by patients is often related to being hit by surprise fees. No one likes having to spend more money than expected, but this can happen when treatment costs and dental insurance coverage are not communicated well. Proper dental insurance verification can limit this common patient complaint by laying out the expected costs before treatment even begins.
Providing every patient with an accurate dental insurance breakdown can be a time-consuming task for a dentist or team at a private practice. That is where third-party insurance verification teams that are trained to know exactly what to look for and how to get the job done as quickly as possible can help.
#2: Save Precious Time
Submitting insurance claims and completing regular follow-ups are an important part of running a successful dental practice. However, the processes can be painstaking and time-consuming – and most importantly, they can take away time that could be spent tending to patients' dental health needs.
By partnering with a dental support team, you can rest easy knowing they are handling the tedious paperwork and ensuring you receive the correct insurance payments. Not only will this free you up to focus more wholly on your patients, but they will also appreciate when their benefits are handled efficiently and accurately. It's a win-win!
#3 Ensure Accurate Information
Whether they switch jobs or just choose to enroll in a different plan, patients can often change insurance policies – and it can be difficult for dental practices to keep up! Moreover, insurance providers may change what their plans cover from year to year.
Having up-to-date information in your system is critical for efficient and accurate insurance billing. A dental support team can help by tracking and double-checking patients' benefits and relaying any relevant changes to your office manager.
Dealing with dental insurance verification can be a pain – but it does not have to be! If you want to keep your patients happy, schedule operating smoothly, and your financials in good shape, you should consider partnering with a qualified and experienced dental support team. With the right team, you can have a more effective dental practice and better serve your community.
About Dental Support Specialties
For over a decade, the passionate and dedicated team at Dental Support Specialties has provided high-quality administrative support to dental practices across the United States and Canada. With a focus on accountability and integrity, the Ohio-based company strives to build relationships and make a real difference with the practices with whom they partner. Dental professionals interested in learning more can visit the Dental Support Specialties website or call (330) 639-1333.