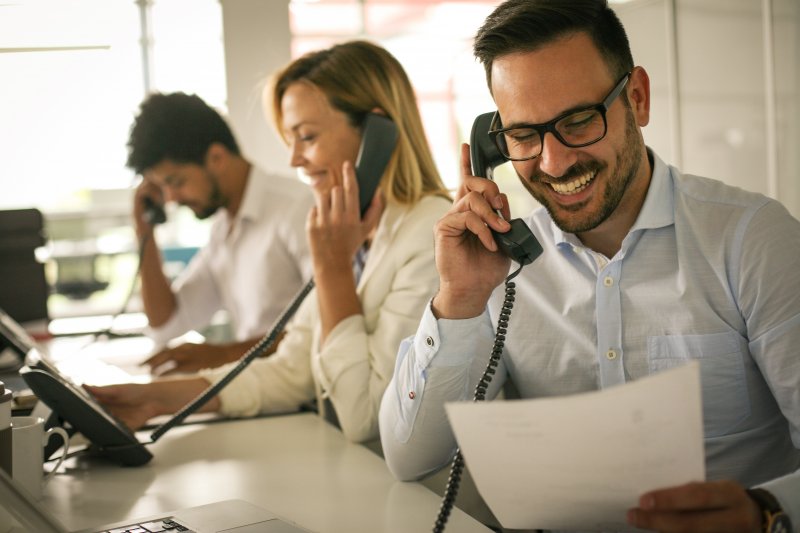 When it comes to dental care, you're going to need to accommodate patients who want to use dental insurance. Most general practices have a demographic where between 60 and 90 percent of the patient base uses some form of a dental insurance. Instead of dealing with the headaches that come with dental insurance verification, maybe it's time to hire a helping hand! Learn more about the pitfalls of dealing with dental insurance verification in-house and why asking for help can be worth your time and money!
The Pitfalls of Dealing with Dental Insurance Verification
If your office has chosen to sign up for multiple networks, whether it's Delta Dental, Aetna, Cigna, or another well-known major provider, then you're going to need to hire the staff who can access and verify the coverage and benefits of these networks. That means that all of your employees are going to need to know and be able to input all the different fee schedules to provide patients an accurate treatment plan cost. The time your staff wastes on this is preventing them from doing stuff you really need, such as talking with patients directly or over the phone.
The process of insurance verification is a time-consuming process. Even if you have fully-dedicated employees handling this task, it can still take a long time for a single team to handle everything in addition to all of their other day-to-day duties. This inevitably leads to delays. With this in mind, do you know if your patients are suffering as a result of unpaid claims taking more time to follow up? Is there a better option to consider?
How the Costs Can Outweigh the Benefits
Many dental practices may not know this, but most will lose patients as a result of miscommunication involving dental insurance and billing than they will over actual clinical dental care. Not only do your insurance coordinators have to be fully informed on contracts with all the networks you've signed up for, but they also have to keep track of collecting co-payments, applicable deductibles, and making sure that your practice stays in the black.
Furthermore, coordinators are forced to spend more time explaining coverage to patients and preparing patients for out-of-pocket costs. This can take up valuable time that could be spent checking in patients over the phone or providing necessary dental care.
How a Dental Support Team Can Help
Choosing an outside company, such as a dental support team just may be one of the best decisions you make for your practice. Not only can they provide a dental insurance breakdown for patients regardless of the provider they use, but they also can:
Answer phone calls and check-in patients on your behalf
Save your employees time on the phone with insurance companies
Confirm that patient insurance information is accurate
Inform patients of out-of-pocket costs ahead of time
Do you need support to manage your busy practice? Someone else will spend the hours on the phone so your team doesn't have to. A dental support team will make sure information is accurate so you can just concentrated on care!
About Dental Support Specialties
At Dental Support Specialties, we understand that your practice is already incredibly busy with patients, both inside and outside of the office. That's why we want to make the administrative work all the more easy. If you're in need of administrative assistance or simply don't want to spend all of your time talking with insurance companies, give the team a call today to learn how we can take the hassle out of your practice so you can concentrate more on helping patients, not insurance companies.