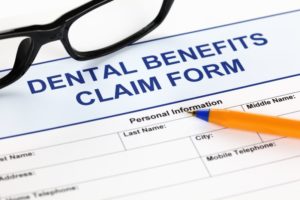 When you finished dental school, you probably thought your days of feeling confused and overwhelmed were finally over. Then, in private practice, you found the world of dental insurance, a common source of frustration for both dental practices and patients alike. You want your team to run like a well-oiled machine, but they can get bogged down by the insurance hoops they're forced to jump through. If you and your team don't have the experience, knowledge, and tools to deal with companies for dental insurance verification and collection, you could be losing money. In this post, learn how you can take advantage of Dental Support Specialties' billing support services and maximize your profits.
We Know Dental Insurance
Unless you are familiar with how dental insurance and dental insurance companies work, your team can become lost under a pile of paperwork. We have the experience and knowledge of how dental insurance companies function and can perform all tasks that need to be completed for efficient payments, including submitting claims and completing regular follow-ups. That way, you know that you'll consistently get insurance payments when you should.
We Reduce Your Stress
Do you have a solid system in place for handling your Aging Reports? Do your team members have to figure out the next steps when a patient's insurance information is inaccurate? Is your team too busy to talk to insurance companies? These situations can quickly build up and cause headaches for you and your team, impacting your bottom line. Our systems make sure that insurance companies pay you on time and consistently, and we gladly will double check and follow up with insurance to confirm patients' benefits. If we find that something has changed, we'll communicate those adjustments to your team, making future claims much easier to submit in the future.
We Keep Patients Informed and Happy
A happy patient is a customer who will come back again for future treatment. But getting fees they weren't expecting gives them a negative experience with your practice. At Dental Support Specialties, we can keep these frustration to a minimum by keeping patients informed about their out-of-pocket costs before treatment even starts so that they aren't caught off-guard later on. Plus, even if a patient is dissatisfied with the numbers, we can work with them to resolve the issue for you. With fewer surprises, your patients can focus on getting the right treatment and the results they want for their smile.
Working with dental insurance can be a pain, but it can also bring in much more revenue for your practice. By turning to us for your verification and collection needs, you and your team can focus on delivering friendly, high-quality dental care for your patients day after day. Let us handle the tedious tasks so that you can enjoy the best part of your job—treating your patients and forming positive relationships with them.
About the Company
At Dental Support Specialties, we have a team of dental insurance experts who can make your practice work more efficiently. With years of dental administration experience, we know the ins and outs of dental insurance and can handle all the common problems your practice may face. For your complimentary support analysis, you can contact our team by calling (330) 639-1333 or clicking here.