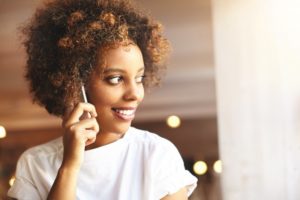 During a consultation, you take time to get to know each patient, understand their needs, and create a personalized treatment plan to achieve their smile goals. But what if they leave your office before scheduling their treatment? After a while, they may forget about doing the treatment at all, meaning that you lost that opportunity for more business. Similarly, cancellations can leave spots open in your schedule. How can you make up for these situations and get these patients through your door? You can have your team follow up with these patients, or you can turn to Dental Support Specialties to help with your dental scheduling. Here are three reasons to take this important step so that these patients don't fall through the cracks.
Build Important Connections with Patients
Many times, the voice on the other end of the phone is the first interaction a potential patient has with your practice. You want to make a positive impression and communicate your practice's genuine interest in them. When following up after a cancellation or a consultation, you are showing your patients that they have not been forgotten, that they are valued, and that your team is willing to invest time and effort to invite them back in. Essentially, it lets them know that you care and want to treat them. That's where we come in. At Dental Support Specialties, our compassionate team can reach out to follow up with your patients to build a trusting relationship.
Save Your Team Valuable Time
Calling back cancellations and reminders may be a good way to build a relationship with patients, but it takes a lot of time out of your team's already busy schedule. Giving this task to us at Dental Support Specialists frees your team members to deal with more pressing matters in the daily functioning of your practice. That way, everything can run more smoothly, helping patients have a more positive experience in a calming, relaxed environment.
Allow Your Team to Pay Attention to Patients in the Office
Your team's focus should be on the patient in front of them. If they are distracted by making and receiving phone calls, your patients in the practice can feel ignored, neglected, and undervalued, potentially leading to losing future business. By giving Dental Support Specialties the responsibility of phone interactions and follow-ups, your team can turn all their focus to meeting the needs of the patients sitting in the dentist chair and the waiting room. Without distractions, your team can more successfully give the kind of customer service that makes patients want to come back again and again.
By taking advantage of our services for follow-up calls and dental answering service, you can rest assured that none of your patients are being left out or forgotten. You can know that you're utilizing every available method of getting more patients through the door and into the chair. If you would like a complimentary support analysis, we invite you to contact us today!
About the Company
In 2008, our founder took her knowledge of dental administration and created a company that supports practices remotely with tasks usually handled by office receptionists, insurance coordinators, hygiene coordinators, and scheduling/treatment coordinators. Dental Support Specialties maintains a high standard of quality and integrity so you can be sure that your practice will be well represented in our interactions with patients. To get your complimentary support analysis, call (330) 639-1333 or click here.