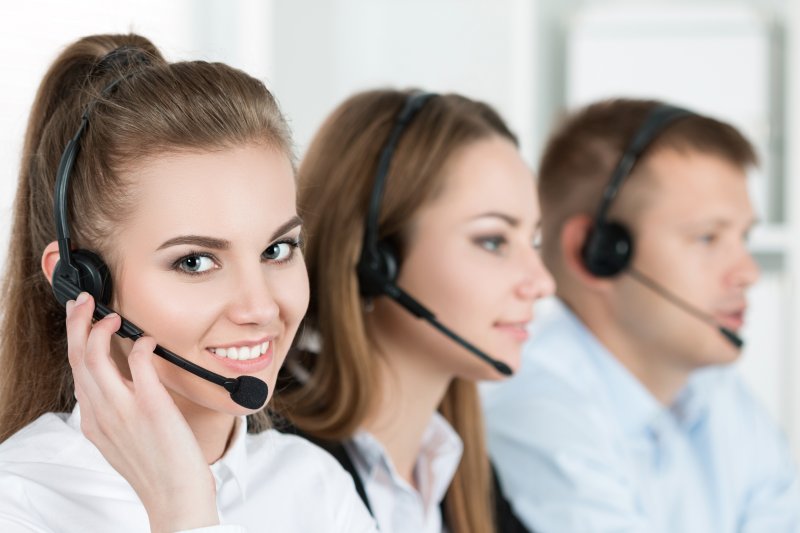 For far too long, dentistry has become way too clinical and impersonal, making it more difficult than ever to see a dentist comfortably. If there's one thing that patients hate having to do, it's be put on hold. The only thing more frustrating than being put on hold is being forced to speak with an automated message when you'd rather speak with a human being.
Instead of losing potential patients due to the tug-of-war with phone calls, consider hiring a dental answering service to manage the workload!
Putting Relationships First with Patients
When a patient calls your practice, it can be for a number of different reasons. They may be calling because a friend or family member recommended your practice to them. They could be confirming an appointment that's coming up in the future. If they are calling for the first time, you'll want to provide a positive first impression so that they follow through on their plan to schedule a new patient appointment.
By choosing a dental answering service whose goal is not just helping you gain new patients, but creating a positive relationship with these patients, you end up establishing a positive connection with that individual before they even walk through your practice doors.
Customer Service That Leaves the Patient Satisfied
While creating a good rapport is essential, dental answering services never want to leave people wanting more. At the end of the day, the employee should make it clear that they met all of the person's needs. While accomplishing this, they should be doing so politely and without any doubt that their needs have been met. While this may seem obvious, you'd be surprised by the reasons people give for skipping a dental visit or going to a different dentist entirely. The more impersonal the call feels, the less likely they'll want to follow through on their visit.
Learn More About Your Potential Patients
While the main goals during these calls are establishing a positive relationship and getting people schedule for future visits, there's no reason why the caller shouldn't also try to get to know the patient a bit better. This is particularly true for practices who are just getting off the ground and don't really have an accurate representation of what their community needs.
For example, if you know that most of your patients are older, than making restorative dentistry a priority can prove beneficial to your practice. If you'd prefer to cater to specific types of patients, a dental answering service can cater to this need as well. If you're used to providing services to entire families, you'll want to make sure that your employee is paying special attention to parents who call in asking for care.
Answering services are sure to provide dental scheduling support, but they aren't the only reason you should give one a call to start aiding your budding practice!
About Dental Support Specialties
When your practice needs more patients, choosing great people is sure to get you great results. The team members at Dental Support Specialties are not only skilled in fantastic customer service, but fully-trained to use a wide variety of dental software and routinely updated on the latest changes in insurance policy specifically within the dental industry. To learn more about their services, you can contact them directly through their website.