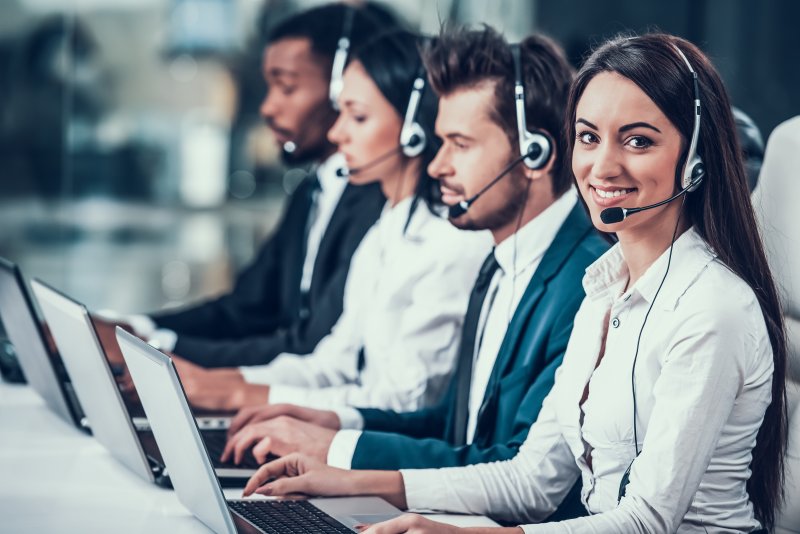 Running a dental practice can be a very complicated process if you've never run a business in the past. When you've been focused on dentistry and learning essential dental treatments and procedures, running an independent practice can feel extremely foreign. Just because you want to be more independent in your dental career doesn't mean you shouldn't ask for help.
With a dental answering service, you can make sure your practice gets off to a good start. Of course, those who have had a practice for many years can also benefit from the assistance of a support staff. Here are five benefits you can expect.
#1: Employees Never Call in Sick
When you're short-staffed because of the flu season, it can make you and your remaining staff's lives a living nightmare. Patient claims start to pile up and the office may not be able to handle the additional volume (which is likely since many people will be scheduling visits during the holidays.) Dental support teams are always available because they include many employees, not just a single individual that could easily need sick time in the future.
#2: The Employee That Gets Along with Everyone
When you hire a new employee, there's always the fear that they won't get along with your current staff. A combative employee could put your professional workplace atmosphere at risk. Since dental support staff are offsite, they won't be interacting with your current staff most of the time. Even if they do, you can rest knowing that customer service is a huge part of their values. They'll do everything they can to meet your requests and provide valuable information you need on your practice's performance.
#3: No Additional Training Required
Dental support staff is already trained to use all forms of dental software. This includes management systems and other programs that make scheduling patients and keeping their information updated simple! No need to take up multiple days or weeks helping them get to know the software your practice utilizes.
#4: An Employee with a Customer Service Perspective
When you're main focus is providing the best dental care possible to patients, it can be easy to lose sight of what you need to do to promote your practice and grow your base. Dental support teams are used to giving dentists and staff a fresh perspective on what's effective within the dental industry. They can provide proactive suggestions you may not have otherwise considered before.
#5: Full Accountability, No Questions Asked
With a typical employee, it's rare that they'll give you a comprehensive report on everything that was accomplished that day or other information proving that they're doing their job effectively. Support teams are 100 percent held accountable for the work they complete, so you can confirm without a doubt that you're getting what you pay for. These lists break down the work done on a daily basis and can be expanded to include the week, month and even the whole year!
Don't settle for employees that can't meet your standards. Schedule a consultation with a dental answering service today to learn how your practice can benefit!
About the Author
Mary Beth Bajornas previously worked as an office manager before starting Dental Support Specialties with her husband Joe. Today, her company helps dental practices all over the country achieve a new level of customer satisfaction and confidence. To learn more about her services or speak with her directly, you can contact her through her website.