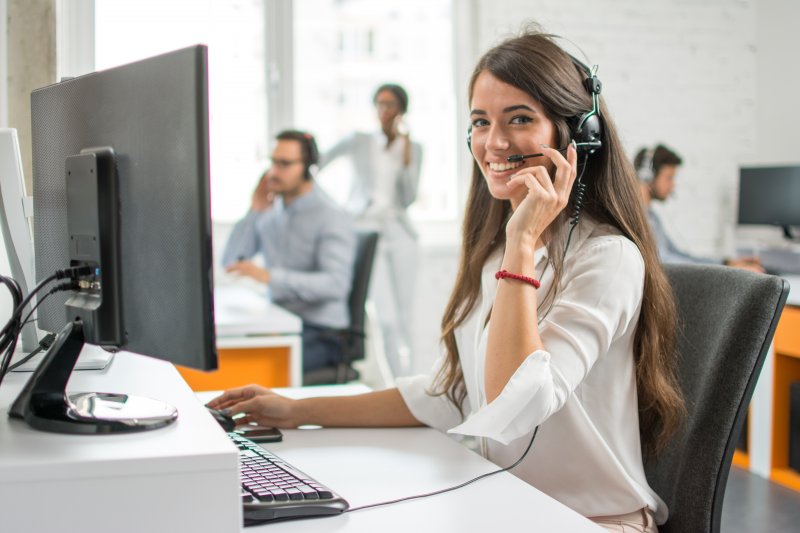 When it comes to growing your patient base, you want to have an employee who understands the functions of your current practice management software. However, there are many different programs available across practices, which means there's no guarantee that the person you hire will have a good understanding of it when they arrive.
Instead of taking up time to teach them how to use it, it may be worth hiring a dental answering service that is not only guaranteed to know the software, but offer many other benefits.
The Consequences of Misusing Dental Software
All too often, administrative staff in dental practices don't take the time to learn the nuances of their workplace's software. As a result, they don't manage patient information as well as they should be. They even allow insurance claims to become backlogged, causing patients to question when they'll be reimbursed for dental care. After enough time, your patients just might give up and find another practice to visit if administrative staff aren't doing enough.
Furthermore, some practices may be so busy that staff is only able to work with individuals that are physically present in your practice. Because of this volume, they may not have the time to review software as much as they should before putting it to use.
Thankfully, there is a way you can manage your practice's high volume and give your staff more time to work with current patients.
What Can a Dental Answering Service Do to Help?
Dental answering services require no additional IT work or training to utilize. They are fully aware and compliant with all HIPAA requirements and familiar with all different kinds of management software. Their job is to act as an extension of your practice, not just take phone calls and messages from patients. They're familiar with every brand of software, so you and your staff can continue normal operations without needing time to transition.
Other services will take time out of your day to teach you how they use dental software. Services that do this are only doing the opposite of what they initially promised in the first place; more time for you to focus on patients.
How Does the Service Benefit My Practice?
When you have a service that understands your software, it doesn't only save you time on teaching new administrative staff how to use it. It also allows you to relax knowing that you have someone watching your back when it comes to administrative services. Some of these services include:
Scheduling
Handling and Processing Insurance
Billing
Treatment Coordination
Don't let your practice get bogged down by administrative hurdles. Schedule an appointment with a dental answering service today and learn how they use your practice management software!
About Dental Support Specialties
The team at Dental Support Specialties is fully trained to use your software, regardless of the brand or type your practice uses. There are no additional management or training costs involved and you're guaranteed to have someone who makes your patients feel welcome and reduces your practice's overall workload. To learn more, contact our office today!