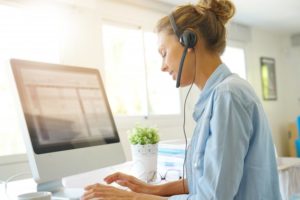 It's that time of year again where you are reminding your current patients to use up their dental insurance benefits before they reset in the new year. It can be incredibly frustrating when you need to speak with dental insurance companies, especially when you simply just don't have the time to submit claims. Of course, this is only one of the many tasks that can become overwhelming, especially during insurance season.
To reduce your workload and ensure your cash flow isn't interrupted, consider hiring a service that makes dental billing less of a headache in the first place!
A Team to Submit Patient Statements and Claims Daily
With so many patients rushing to use their dental benefits, that means your office is going to be responsible for submitting these claims to the insurance company. If you don't have the time or resources to complete this task, patients are going to start wondering when their benefits are going to be accepted.
The sooner these claims get submitted, the sooner patients will receive their statements breaking down their coverage. The last thing you want is for a patient to find out weeks or even months later that a treatment they thought was covered was denied. This will only make them feel like your practice is irresponsibly handling their benefits.
With a support team, you'll not only get primary claims submitted, but secondary claims as well. Consistent follow-ups allow for active recovery of these claims and will give your patients confidence that their benefits are in good hands.
Insurance Benefit Verification for Reliable Coverage
One of the most common problems with overworked dental practices is they don't have the time to verify patient insurance plans. Confirming the accuracy of these plans is crucial to determining if they can receive care or need to pay out-of-pocket costs. If your own team is too busy, a support team can check your patients' benefits and make sure everything on your system is updated. If an insurance provider changes coverage, your practice should know as well.
Furthermore, a support team is trained to speak with insurance companies directly and confirm exactly how a patient is covered via insurance. With this burden out of the way, you can spend more time on what matters most: providing high-quality dental care.
Consistent Follow-Ups You Can Rely On
When your patients have already left the practice and their claims are submitted, they're going to want to confirm payments were made based on their accounts. A support team can update patient EOBs and EFTs, so they know exactly when funds leave their account. If at any point a patient has a remaining balance, the support team will take the time to call and remind them payment is due.
Don't go into insurance season without the support you need. Schedule a consultation with a support team who knows dental insurance verification from the inside and out!
About Dental Support Specialties
When volume goes up and your practice gets busy, the team at Dental Support Specialties is prepared to pick up the slack! They have proven experience speaking with insurance companies, submitting claims, following up with patients and making sure your cash flow is consistent throughout the year. To learn more about their services, you can contact the team directly through their website.