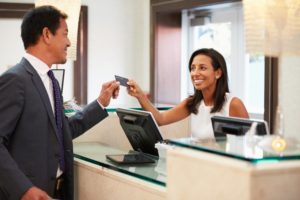 Having a wide-variety of dental services and the most experienced staff are key tenets of any good dental practice. However, as your practice begins to grow and more patients begin scheduling, it can be daunting task to keep track of all of them throughout the year. With so many people scheduling, your chart audits can quickly become disorganized. By the time you stop to go over them and try to figure out why a patient cancelled or never showed up, it starts to feel like a lost cause.
That doesn't have to be the case when you have a dental answering service to help you organize your busy practice. Here's how they make it happen.
How Incomplete Chart Audits Affect You
Incomplete charts don't only make it difficult to know what your patient base looks like. It also means you aren't spending enough time getting to know individual patients and their needs. This only makes it difficult to meet the patient's needs once they do eventually come in for treatment.
Without reliable charts, you have no idea which patients are keeping up with their preventive care. It's extremely difficult to know why the treatment is undone as well. Did their dental benefits change or did they just not have enough time to come to the practice? Without knowing these details, you don't really have a proper understanding of your patient base.
Patient Relationships Start Over the Phone
When a patient calls, whether it's for the first time or for a follow-up, wouldn't you prefer that they get to speak with a real person and not simply a voicemail or automated message? That's a sure way to increase their chances of hanging up the phone and not scheduling an appointment. When a human being is available to meet their needs, they can start building that relationship on your behalf. By the time they need to come in, they'll be asking about the person who got them scheduled! Dental scheduling support puts customer service as it's highest priority, so you can focus on the people physically in your practice.
How to Maintain That Relationship
Of course, the help of a support team doesn't stop after the patient arrives. Maintaining your chart audits requires regular housekeeping to prevent this issue from reoccurring. These tasks include:
Verifying patient insurance information
Making treatment calls
Reactivating patients
Assessing and analyzing the number of active patients
Your chart audit has the potential to act as an accurate picture of your current base. With it, you can fill your hygiene schedule, boost production and make more informed business decisions. If you're ready to improve your patients' overall dental experience, schedule a consultation with a dental answering service today!
About Dental Support Specialties
The team at Dental Support Specialties is fully equipped to speak with your patients, build a positive image on your behalf, get them scheduled for future appointments and do it all without additional training or management costs. This allows you to focus more on your dental expertise and the patients currently in your practice. To learn more about improving your practice's productivity, schedule a consultation to receive a complimentary support analysis!