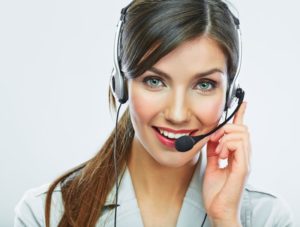 It's unfortunate, but many dental practices run into the issue of losing money because of the dental insurance verification process. Failing to send a complete or accurate verification form can cause hiccups in coverage, leading to lost payments from clients. Luckily, there is a service out there designed to help practices deal with the pitfalls that typically accommodate verification.
If you're tired of losing money or dealing with the complicated process of dental insurance verification, keep reading to learn how a dental support system can make the process easier.
How Failing to Understand Insurance Costs Your Practice Money
We know that insurance companies change their coverage policies every year, which can make it difficult to keep up. Dental plans will add exclusions and change the wording of their coverage, which is not something you likely have the time to understand and relay back to patients. This often leads to incorrect information in dental insurance verifications, as well as payments to the practice not being received when they should.
Even worse, patients will end up getting their statements late, which might also not match the treatment estimate that was presented to them after receiving treatment. Messing with patients' money is a sure way to make them talk badly about you and never visit your practice again, resulting in an additional loss of business.
To keep patients happy and your cash flow uninterrupted, you'll want to have a team of experts handle dental insurance verifications.
Remove the Guess Work with a Team of Experts
The most obvious interruption in cash flow occurs when claims are sent to insurance companies, but no follow-ups are made to ensure that claim was accepted. When you have a team of experts submitting claims and completing follow-ups to the insurance companies, you can rest knowing that your cash flow won't be interrupted.
An expert can handle all the various aspects that come with understanding verification forms, including the process of providing all the information necessary to prevent rejections. This is because all the staff members at Dental Support Specialties have a background in dentistry. Better preparation and understanding leads to more accurate estimates on the services your patients request.
Save Time and Improve Patient Satisfaction
Insurance verifications can be extremely time-consuming. On average, a single break down can take as much as 40 minutes to complete. That's time that could be spent speaking face to face with patients or doing other duties within the office.
Additionally, when patients are given accurate estimates and their statements are received in a timely manner, it's much easier to build a patient-doctor relationship that lasts for years. Patients already feel like insurance companies take advantage of them, so don't let them think their dentist is as well.
With highly-educated support system handling the dental insurance verification process, receiving payments and keeping customers happy is a simple and straightforward process!
About Dental Support Specialties
Whether it's billing support, printing/mailing statements, or balancing collection calls, our staff does everything it can to make your insurance needs easier. Additionally, we know how to use all dental software, so working with your current system is never an issue. To learn more about our services, contact us at (330) 639-1333 or visit our website.