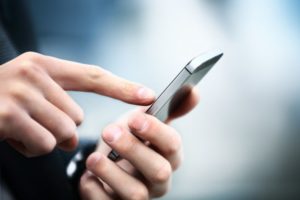 How many times has this happened at your practice? A patient calls intending to schedule an appointment, but instead of being able to do so, they're met with a voicemail and not a human being. Instead of leaving a voicemail with their contact information, they simply move on to another dental practice who does answer their call.
New patients aren't willing to wait for a practice to respond when they need to schedule an appointment. Take a moment to learn how a more proactive dental answering service can help!
New Patients Speak with People, Not Machines
A dental answering service shouldn't just be a voicemail box. It should be an extension of the kindness and professionalism new patients expect when they walk into your practice. When a patient calls, it's an opportunity to build a connection and project a positive image of your practice and the dental care you offer. A voicemail is just a canned response to any individual who calls, regardless of their needs.
Additionally, when a specialist in answering dental inquiries speaks with a prospective patient, why shouldn't the patient be able to schedule an appointment right away? When they already know about your current schedule, a specialist can tell the patient with confidence when they should come in using the same software your practice uses. Converting is so much easier when a person is able to close the deal and get patients scheduled!
Increase the Amount of New Patients
Think about how many potential patients are lost when they're forced to leave a voicemail and wait to have an appointment scheduled. In a world that's becoming increasingly saturated with technology, people are less inclined to wait for whatever goods or services they want. If they can't get what they want from you quickly, they'll find another practice that can.
If your goal is to maximize daily production and get new patients in the office, you have to take those hot leads that are already familiar with your location and services and close the deal when they appear. Once you have the chance to show off your practice's stellar service, they'll reschedule before they even leave!
Your Current Staff Can Continue Helping Other Patients
It's understandable if you can't get to the phone because of existing patients physically present in the practice. If a patient is asking questions about their payment plan, or they want to learn more about the process for specific dental care, your receptionist and support staff may not be able to answer the phone right away. In fact, they may not even get to the voicemails left by prospective patients that same day. Even if they do, the chances of that patient still being available are slim.
Don't get caught in rounds of phone tag! Let your dental answering service make walking through your practice's doors an easy process from start to finish.
About Dental Support Specialties
Our team helps lighten the load that administrative staff often experiences at busy dental practices. With DSS's unique team, you'll get the skills and support needed to get more patients receiving your dental care and not a voicemail. To learn more about dental scheduling support, contact us at (330) 639-1333 or visit our website.