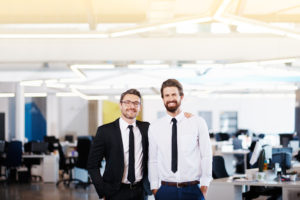 Do you have a specialty dental practice that focuses on periodontics, orthodontics, endodontics, or oral surgery? Have you ever tried to work with a dental support team to handle calls, scheduling, or chart audits only to find out they don't work with specialty offices? Unfortunately, many dental support teams don't have the knowledge or expertise to provide these services for specialty practices, or they don't deal with support services like handling doctor referrals or complex insurance claims. Dental Support Specialties is different. We are happy to help dental specialty offices, and we currently work with a number of specialists.

Why Should You Choose Dental Support Specialties?
At Dental Support Specialties, we have the knowledge to help dental specialty practices thrive. Our team is made up of dental professionals who can knowledgeably answer your patients' questions and maximize your treatment schedule. Some support companies only offer one service. Others provide a comprehensive array of services that you don't actually need. We offer customized plans to provide the services you need and none of those you don't. We even use your dental office management software, making work with us completely convenient for you, your dentistry team, and your patients.
How Does Dental Support Specialties Help?
We can process the sometimes complex insurance claims necessary for specialty dental offices, make treatment follow up calls, and more. All of our services are customized to your office, and we truly make it easy for you and your dental team to focus attention on your patients where it belongs. It all starts with a consultation. We talk to you about your office support needs, and our team members will help you build a personalized dental support plan that will keep your specialty practice running smoothly and maximize your productivity and profits.
Meet the Dental Support Specialties Team
What makes our team right to provide support for your specialty office? We are actually knowledgeable about the dental field. Every member of our team has the training and experience to work with your patients to schedule visits, answer questions about planned treatment, and stay up to date on all of their necessary dental care. We offer a wide range of support services, but you don't have to take all or nothing. Instead, the Dental Support Specialties team will create a support plan that fits your office. Call today to learn more about the support services we provide and how we can help your office productivity.