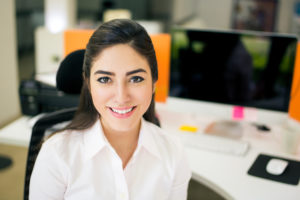 If you don't know the answer, you need to find out, and Dental Support Specialties can help.  We know that dentists are busy, and for the most part, you don't have time to go through all of your patients and contact those who haven't visited in the last six months. In some cases, these patients may no longer be in need of your service for a variety of reasons, but a good dental support team can help you rebuild connections with those patients who may just be waiting for the right call to reconnect. The Dental Support Specialties team offers chart auditing services to bring your patients back to the office and keep your patient data up to date.

Benefits of Chart Auditing
When is the last time you completely reviewed your patient list and contacted those patients who haven't visited in over six months, haven't started a treatment plan, or who may need to be removed from your files altogether? If you can't remember, you're not alone. Many dentists rely on dental assistants, hygienists, and/or administrators to follow up with patients or review charts in their "spare time." Unfortunately, this takes these skilled professionals away from helping your patients, which is where they belong. Instead, let the Dental Support Specialties team help.
Helping You Maintain Positive Patient Relationships
We use your software to review patient charts. Then, we make phone calls to touch base with lapsed patients or those who need to complete a treatment plan. We understand the dental field and can help build positive relationships with your patients. If you have patients who are inactive, let our team help you get them back through the door.
Meet the Dental Support Specialties Team
What sets Dental Support Specialties apart from other support teams? We only work with dentists, and all of our team members have knowledge about the dental field. That means we can do more than just an answering service or collection agency. We can truly help you maximize office productivity and build positive relationships with your patients. Best of all, every office team can choose between our variety of services to create a personalized support plan that meets their unique needs. From answering phones and scheduling appointments to chart auditing and dental insurance claims, we do it all, but you don't have to pay for it all. We create your plan to meet your needs. Give our team a call to get started with us today, and start spending more time with your patients tomorrow.