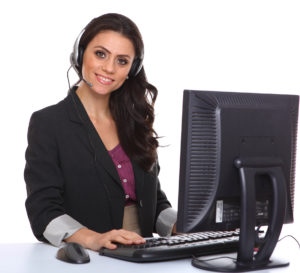 When it comes to running an efficient dentistry practice, scheduling is essential. For many dental offices, scheduling appointments can turn into a full time job that takes skilled dental care professionals away from your patients. Instead of spending more time behind your computers, let the Dental Support Specialties team help you with your appointment scheduling, so you and your team can spend more time helping patients achieve their healthiest smiles.

How We Help
The skilled team at Dental Support Specialties offers a wide range of services to help dentist's offices run efficiently. Unlike other answering services that simply relay messages so your team members still have to track down the patients to schedule the appointments, we will actually do the scheduling for you. This is maximally convenient for patients who get their appointments set up right away and don't need to wait for a call back, and it allows your team to stay focused on helping patients who are already in the office.
Why Dental Support Specialties?
There are many dental scheduling services available, but the Dental Support Specialties team goes above and beyond to make our services maximally beneficial for dentists, dental office teams, and most importantly, dentistry patients.
Personalized approach – we connect with patients, project a positive image of your practice, help you maximize office productivity, and all while allowing your team to focus on the patients in your practice
Your software – we use your dental office software and systems, so you will not need to worry about learning a new system or doubling up on your team's work when they need to add our scheduled appointments into the calendar
Flexibility – you can use our support for just after hours calls, or we can help you make appointment reminder phone calls, accounts receivable calls, post-operative follow up calls, and we can even answer incoming calls when your team members are busy helping patients
Meet the Dental Support Specialties Team
At Dental Support Specialties, we look forward to helping you maximize your dental practice productivity and efficiency. Please don't hesitate to contact our office in Canton. We will be happy to walk you through all of your support options. From scheduling to accounts receivable, our team is here to help you with all of your practice management needs. Our professional, friendly team treats your clients exactly as your team would, and we partner with you to build a perfectly functioning dental office and keep your patients smiling.