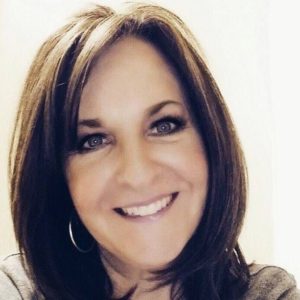 We're dedicating this week's blog post to someone who's closing 2017 with a bang! Mary Beth, our founder and CEO of Dental Support Specialties has been nominated as one of the Top 25 women in dentistry. What an honor for her and a pleasure for us to have the opportunity to work with her!
We're sending out a huge congratulation to her in this week's article, thanking her for sticking with the vision of providing better oral health care for patients through active dental answering service and administrative support. Not only has she lead the way in exceptional customer service and organization, but she's done it with grace despite the challenges she's faced with validating virtual support over the years.
Let us stop rambling about how great she is, you can hear it from here with an exclusive peek into her interview involving the opportunity for the nomination.
What accomplishments is Mary Beth most proud of?
One of Mary Beth's achievements that she holds close to heart is conceiving, building, and growing Dental Support specialties. She recalls a variety of challenges getting the business up and running, but her confidence in the idea kept her going.
Even through the adversity, she can proudly say now, "Eleven years later we're continuing to grow with more than 30 of the most dedicated, fabulous team members in our group." Not only does she humble herself—even with the recognition of her peers—she attributes much of the company's success to the awesome team members that keep it afloat.
As a professional woman, she offers valuable insight on what it takes to be successful.
The concept of conquering a division of dentistry that hadn't been defined prior to Dental Support Specialties was more than a business challenge—it was mentally draining. Mary Beth had to pull herself up by her bootstraps many times and learn to never settle for anything less than her vision.
In fact, she offers awesome advice for anyone—especially women—that strive for success in their own lives. Mary Beth states that women should, "Lift each other up. We are all in this together. Educate yourself. Learn all you can. Don't settle for saying, 'I don't know.' Find a way to learn it/know it. Be the kindest person you can be, but strong enough to get it done. Read books, connect with like-minded people. Have fun every day…"
Congrats Mary Beth! We're excited to see what the future holds…
As an innovative person, we know that Mary Beth hasn't crossed the finish line yet. With the new year upon us, we can expect to see her taking steps towards improving insurance relations between doctors and patients. That's just the start, too. As it is her mission to "underscore the importance of exceptional customer service with every patient, every time" we know that we have a lot to look forward to in 2018.
We're so proud of you Mary Beth and we can't wait to see what you have in store for us this year!