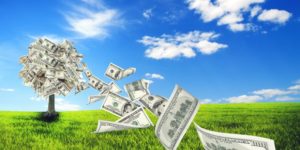 As the final quarter of 2017 approaches, you, like many other dentists around the country, want to increase the profits your practice is pulling in. However, you don't want to raise your fees. You've found just the right price point for your area, and you don't want to turn away potential patients. So how can you achieve one without the other? One simple thing that causes many practices to lose money is mismanaged dental billing, particularly with insurance. Insurance is becoming an increasingly important part of dentistry, and without the proper knowledge of how to handle the billing, you could literally be letting thousands of dollars slip out the door every month. How can you make sure you're handling your insurance billing in the best possible way? Well, there are two distinct approaches you can take…
The Hard Way
As you and your team probably know, insurance billing is getting more and more complicated by the second. Different plans have different benefits and fee schedules, and keeping everything straight can create quite the mess, let alone coding everything properly and taking the time to verify benefits. Each step of this process is a place where you can potentially lose money, so one way to increase your profits without raising your fees is to simply take the time to have your team trained in the ins-and-outs of insurance.
There are a multitude of sites online that can help them learn everything from knowing when and when not to write off money to when it's okay to charge the full practice fee or not. This is a timely (and often expensive) process, but it can be done. We're sure your team won't mind taking a weekend (or two) to take a few online courses and hit the ground running. Everyone has plenty of extra time, right?
You likely know where this is going, so keep reading.
The Easy Way
Let's face it. You chose to go into dentistry to help people achieve beautiful, healthy smiles, and that likely goes for your team members as well. As essential as insurance is, wouldn't life be better if it was somehow taken care of for you? If there was some way you could be assured that you're getting as much money as you can from insurance so your patients don't have to deal with raised fees?
Fortunately, that's exactly what you can get with Dental Support Specialties' dental billing services.
When you partner with us, a team of highly-trained experts will be dedicated solely to handling your insurance billing. They'll learn everything they can about your practice so whether they are talking to a patient or a provider, it will be just like they are talking to you.
We can help you with all or some of the following functions:
Dental Insurance Verification
Daily Insurance Claim Submission
Consistent Follow Up and Active Recovery of Submitted Primary and Secondary Claims
Posting Patient EOB's/EFT's to accounts
Printing/Mailing Patient Statements
Balance Collection Calls
Of course, we won't leave your team out in the dust. We can also help train your office staff so they can handle as much (or as little) of your billing as they want with complete confidence. In the end, we'll make it easier for your practice to get the money you deserve so you can serve both your bottom line and your patients.
Contact Us Today
Want to improve your profits this holiday season without putting the squeeze on your patients? We can help you do exactly that by handling your billing. Dental Support Specialties has been serving dental practices around the country since 2008, so we have the knowledge and the passion to help you achieve whatever you desire. What can we do to help you take your practice to the next level?
To get a Complimentary Support Analysis, simply click here.