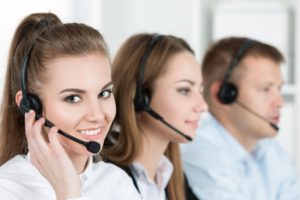 Insurance is becoming an increasingly important part of the healthcare market, particularly for dentistry. For many practices, choosing to be out-of-network with providers simply isn't an option anymore, and this brings about all the responsibilities of dealing with insurance companies and reimbursements. Of course, one of the first things you need to handle tends to be a stumbling block in itself: insurance verification. Simply making sure your patients are covered and for how much often turns into a huge time waster for your staff when they could be helping multiple patients or getting your office organized. Here at Dental Support Specialties, we would be happy to take this off of your plate, not only giving your staff more time, but also securing a steady cash flow into your practice.
How it Usually Goes…
A patient calls your office, lets your staff know that they have dental insurance, and now it's up to your staff member to verify those benefits. While this might seem straightforward, anyone who has done this knows that it isn't. Your team member calls the insurance provider, gets put on hold, navigates their way through an endless series of menus, eventually talks to a real person, gets put on hold again, and then finally gets the information they need.
It's always inconsistent as to how long this takes. On a good day, maybe 10-15 minutes, and on a bad one, over an hour. All during this time, your practice's phones are ringing and not being picked up because your team is busy figuring out one patient's insurance benefits. Now comes the joy of dealing with the billing…
How it Works with DSS…
When you choose to partner with DSS, we'll quickly make this problem a thing of the past. You can have our highly-trained team of dental experts answer your phones, and they'll learn everything they can about your practice so patients will feel like they are talking directly to you. We'll get their insurance information, and then we'll handle the verification. That way, it's us sitting on the phone, not your team, freeing them up to do everything else your practice needs. With us, you'll be able to process patients faster, serve more people, save time, which will all benefit your bottom line and increase patient satisfaction.
Our team will fully integrate our scheduling system with yours so when a patient calls in asking about insurance and books an appointment, they'll pop up in your calendar like your own team did it. It's just that simple, and this will allow you to focus on what's most important, and that's helping patients. Basically, you take care of the teeth, and we'll take care of everything else.
No More Headaches
At DSS, our goal is to help your practice grow by providing a variety of services that take care of all the things you either don't have time for or just hate doing. We can answer your phones, handle billing, assist with scheduling, and much more. We'll make sure your practice runs efficiently, and it will all be done with the highest-quality.
If you would like to see how we have helped other practices, then we invite you to read some of our glowing reviews. Afterward, if you would like to learn more about how we can serve your particular practice, we would love to meet you, so please contact us today.