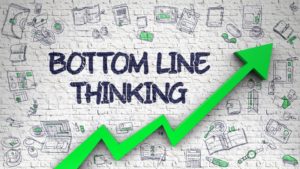 Simply taking care of patients is a full time job in itself, but handling your billing is essential, too. Otherwise, you don't really have a practice! Dealing with insurance companies and accounts receivable can be a time consuming and uncomfortable process for some of your staff members, but it has to happen. Whether you're up to your ears in insurance claims or have patients with thousands in outstanding fees, Dental Support Specialties can help you with your dental billing, turning a problem into cash in your pocket and peace of mind.  
No More Stress
The team here at DSS consists of all highly-trained dental professionals who intimately understand the administrative needs of a modern-day dental practice. This means that we're flexible, and we can provide support options that can be customized to fit the unique needs of your practice.
We are happy to handle anything you need when it comes to billing, including:
Insurance Benefit Verifications
Daily Insurance Claim Submissions
Follow ups and active recovery of submitted primary and secondary claims
Posting patient EOB's/EFT's to accounts
Printing/mailing patient statements
Balance collection calls
Insurance: Handled
When you partner with DSS, you'll have a team of insurance experts at the ready. We can submit your insurance claims and will complete regular follow-ups to make sure the process is handled in a quick and efficient manner so you can be reimbursed as soon as possible. This won't only help your practice's bottom line, either—your patients will appreciate the speed in which your office handles their benefits, which will help when it comes to word of mouth referrals among their co-workers who have the same PPO plan.
No More Uncomfortable Calls
Calling a patient asking for payment can be awkward for all parties involved, but it doesn't have to be that way. Our team can work with yours to formulate strategies and develop the right verbiage to make these kinds of calls easier for everyone, or you can just let our trained team handle it for you. We will never use any strong arm or abrasive tactics, so you can trust that you'll get the money you deserve and your patients will continue to visit your practice.
We Have You Covered
Our billing solutions are never one-size-fits all. After sitting down and discussing your needs, we'll both determine what would be best for your practice, and we'll constantly be transparent to show how what we're doing is working for you. Communication will be open and constant, so you can have the peace of mind that you, and your patients, are well taken care of.
Do you have hundreds of thousands of dollars, even millions, in insurance claims and outstanding accounts? Want to finally get that money you've earned? DSS can help you do it, and we'll make it easier than ever. If you're ready for your billing to be simplified so your practice can have the fuel to grow, please contact us today.