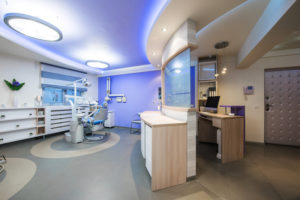 It can be a challenge to keep everything in line with how your office's front desk manages the billing aspect of your practice — but a smooth dental billing process is crucial to getting you paid on time (or at all). Having a system that runs like it should can ensure your office gets the full benefit of providing excellent dental care and working with insurance companies at all.
If dental billing is an issue for your office, keep reading to find out how the team at Dental Support Specialties can help!
What Can Go Wrong With Dental Billing
Dental practices are busy, and we know it's all too easy for important billing procedures to get placed on the back burner when providing high quality in-house patient care takes a priority.
It's hard to meet all your patients' needs RIGHT NOW when you're also thinking about…
Submission, follow-up, and verification of insurance benefits

Account review and statements

Patient statements

Collection calls
Unfortunately, each and every one of these steps are important for making sure your insurance payments and cash flow stay high. But there is good news — our team provides the expert help you need to keep your office running smoothly with prompt, efficient dental billing!
How Dental Support Specialties Can Help
Let us take the stress out of dental billing away — hand it all over to Dental Support Specialties. We offer flexible options to support you in any way that you need, whether your office could use a dramatic overhaul or maybe just a little tweaking.
Every member of our team has a background in dentistry, and that really comes in handy when we're talking about billing. We're all experts in the ever-changing world of dental insurance, and we are also well versed in all the different dental softwares out there.
Some of the services we can provide for dental billing include:
Training your front desk on how to effectively ask for payment at the time of service, or to call on patients when a balance is due

Submitting insurance claims and completing regular follow-up calls

Verifying and submitting benefits

Making balance collection calls
When you hand your dental billing over to DSS, we'll quietly come in, take a look at what's going on, and determine how we can best help you start getting paid!
Need Help? Talk to Us Today!
Dental Support Specialties rescues dental practices that need major help all the time — but we can also lend a hand for offices that just need a little straightening out, too. Whichever one describes you best, we'll be happy to take a look at your system and provide the level of support you need to get things running right again!
We invite you to request complimentary support analysis for dental billing services today!