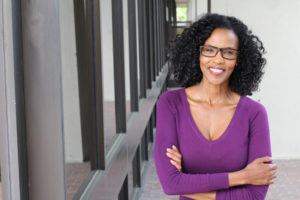 It takes time to find the right staff members for your practice. From interviews through training, the process could take weeks, or even months. In the meantime, you could be missing valuable patient calls if your office is understaffed. New patients especially will move on to the next practice if their call goes unanswered, or they have to leave a message. This is where a dental answering service could help your practice, and here is how Dental Support Specialties can help!
The Myths About Answering Services
Many dentists shy away from answering services because they don't want phone calls to feel awkward, or have patients know they're not talking to a staff member. This is where Dental Support Specialties excels because all of our team members have extensive knowledge and backgrounds in dentistry. We can also integrate our services with any dental software system so we can seamlessly meet your patients' needs without them ever knowing they're not talking directly with your staff.
Some practitioners avoid dental office answering services because of the cost. However, when you consider the cost of each lost phone call to the practice, especially those that are new patients, the question you should consider is – can you afford not to hire an answering service?
The Benefits of Working With Dental Support Specialties
Because we specialize in general, periodontic, and oral surgery practices, you can rest assured that your patient phone calls will be handled with the utmost professionalism, and our services don't stop there!
When the phone is not ringing, we provide outbound calling services. This means that your patient confirmation, post-op, and outstanding recare and treatment calls will all be taken care of, which leaves your staff available to focus on patients, or hiring that perfect new team member.
At Dental Support Specialties, we'll also take the time for our specialists to get to know your practice so we can talk to your patients just as your staff member would. We'll be able to explain your specialties or discuss any promotions you might currently have so we'll make the most of every phone call. Your specialist will also link directly into your system so appointments can be scheduled properly.
Contact Dental Support Specialties
If this sounds like the kind of comprehensive answering service that could benefit your practice, give Dental Support Specialties a call today to learn more. Who knows – maybe with excellent phone support, you won't have to hire that additional employee after all!