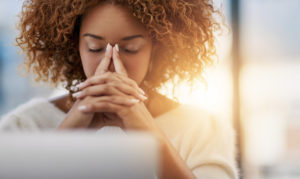 Staffing can be the worst nightmare for any business owner, but it's especially challenging in a dental office. It's difficult to find employees that care as much about your practice and your patients as you do! When it comes to dental billing and collecting payment from your patients, this is one of the most critical positions in your office. It's also something you can't take care of yourself if you are focused on providing exceptional care to your patients. Now you don't have to worry about dental billing, because Dental Support Specialties can handle it for you!
How We Can Support Your Practice?
Managing your insurance claims, collections, and cash flow is a full time job. If you don't have the right person overseeing things, it can quickly become a disaster. Falling behind on collections can affect your cash flow, which can be detrimental to your practice. Training someone to take on these responsibilities can also be challenging and time consuming.
What if you never had to hire someone for that position again? What if you could rest easy knowing your insurance claims were being properly submitted, followed up on, and collections and cash flow were healthy? This is exactly the kind of support and services your team at Dental Support Specialties provides! We cover all aspects of dental billing support that your practice relies on.
The Benefits of Our Dental Billing Services
By letting Dental Support Specialties take over your office billing, you'll enjoy many benefits. You can rest assured that insurance claims will be properly filed in a timely manner. This reflects well on your practice and patients appreciate being able to maximize their benefits and receive the treatment they need.
Your employees will also appreciate having more time to build relationships with your patients, as they'll have less time consuming phone calls with insurance companies. Our services give your staff the freedom to focus on the most important aspect of your practice – your patients.
You can rest assured that you'll have constant cash flow to keep your practice healthy and stocked with the equipment, staff, and supplies you need to care for your patients.
Why You Should Choose Dental Support Specialties
All of our team members have a background in dentistry at Dental Support Specialties, so you can rest assured that we understand and care about what your practice needs to run smoothly. We also work with all dental software, so we can seamlessly incorporate our services into your current system.
If you're ready to learn more about how we can serve your practice and ease your mind, contact Dental Support Specialties today!