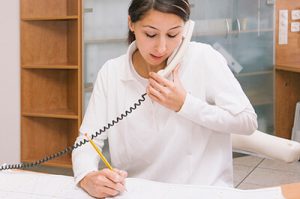 Remember that song growing up? And the Oscar Meyer Wiener-mobile?? (It actually drove by my house one day growing up!!!! I was jacked for days!!)
Or how about the band-aid song? ♫ I am stuck on band-aids 'cuz band-aids are stuck on me! ♫  – (remember they used to come in tin containers? and the SMELL???)
The memories of these songs always transport me directly back to my youth, summertime, living outside for 12 hours a day, swimming in our pool for hours with the neighborhood kids, playing marco/polo until we were so exhausted we would collapse in our beds only to get up and start all over again.
Ah……the care free days of our youth – the wonderful, fun days of summertime. Snuggling in my bed always brought the reassurance that tomorrow was going to be yet another fun-filled, adventurous day – as long as the sun was shining that is!
Reassurance – According to the dictionary one of the meanings is "To make feel less fearful or worried". I was never worried about anything when I was a kid. Were you? We went to bed with nothing else on our minds but what we were going to do tomorrow and how much fun we had today.
Fast forward to our lives today. Worry somehow seems to creep into almost every part of our life. Bills, income, health, kids, the list goes on and on. Most of us have devised certain systems in our lives to ease our worry or reassure us that we are doing well. We save money for our kids and our futures, we work hard, we exercise and eat right and we try to do the best we can. Those are all internal systems that we each devise to fit our own needs yet they are just that. Systems that are the core of our successes. They may not be written down (although if they are you are more apt to respond) but we live our lives accordingly. (Think about it. A written grocery store list is a system) All for that comforting feeling of reassurance.
Just as in our personal lives, systems are the core of the success in your practice; your work world. They need to be strong, just like your physical core is to exercise! Keeping your systems strong within your practice will bring years of reassurance and practice health!
There seems to be a misconception that systems suck all the fun out of the day and providing exceptional patient care…. Just the opposite is true! When you have solid systems in place, it leaves your mind and creativity to flow and offer the best patient care ever because the details have already been taken care of, thanks to your systems!!
New patient intake – By having a solid system in place to gather all the information and process it at the first phone call (checking patient benefits, knowing if they are premed, finding out how they heard about you etc) it allows you to focus on nothing BUT providing the best dental experience ever. No fumbling, bumbling moments of "oh crap we don't have that information" or "I don't know if they are eligible for x-rays today". When you are prepared, it REASSURES the patient they chose the right dental family.
Financials – Does your practice have solid systems in place for presenting treatment plans? Are the patients options listed out in a clear, concise form ? Where is the treatment presented? Some practices do it right in the treatment room – the thoughts behind this are once you remove the bib and excuse the patient from the treatment room, in the patients mind the whole dental appointment/experience is over and they truly aren't listening anymore. If you don't have signed financials on record and are not collecting patient portions at the time of service, you are setting yourself up for some major trouble.
Who is presenting the treatment? Just because you have labeled someone the "Financial Coordinator" doesn't mean that they are necessarily the right choice for the job. We know one office where the dentist himself presents treatment plans, because he has the personality and is comfortable in doing so; his success/treatment rate is phenomenal! It is nothing for them to have a guest accept and schedule a $12,000 treatment plan and hand him their credit card!
Confirmations – I am still somewhat amazed at the practices who don't have solid confirmation systems in place, leaving their entire schedule on the wings and a prayer of a patients whim to show up or not! Electronic confirmation systems are wonderful, but not if they are not used effectively! And there will always, always be those patients who need to be tracked down and called repeatedly to get that golden confirmation! Why on earth would you leave your day, your production to chance!? If the patient isn't going to make it, find out NOW so you can FILL that appointment time. Simple.
Insurance – Insurance follow-up is one of those time suck, dreaded tasks that is full of opportunity. Opportunity to get $$ off of a report and into your account. What systems do you have in place to make sure that this is being followed up with consistently? Here's a news flash – INSURANCE CLAIMS/AGING WILL NEVER BE CURRENT IF YOU NEVER TOUCH IT. With that being said, how often is your report ran, looked at and worked? Are claims being resubmitted with necessary, requested information and appropriate notes made detailing the follow-up? We encourage you to run this report today.
Systems allow for you and your team to be in what my husband has labeled "The Perpetual State of Preparedness". He tapped me with this label years ago because I am always prepared for the next thing. Tomorrows clothes are laid out tonight, lunches are packed after dinner for the next day – you know the kind of systems that us moms must put in place to be able to be reassured that we are going to start out the next day organized, unhurried and pleasant!
Take a look at your systems, or lack thereof today! Start with the most challenging area in your practice and put a plan into action. You will find that your reassurance level goes up, therefore you are enjoying your day, your patients and your life more than you ever thought possible!!
LACK OF SYSTEMS = LACK OF SUCCESS
Reassure yourself, your team and your patients in the comfort of knowing today is going to be a great day!
'Nough said.
Here's a big ole WOOT for systems!!
MB