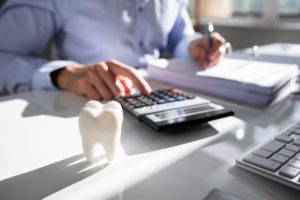 Overall, your practice seems to be doing fairly well. Toward the end of the year, however, it's good to develop some goals for the following year, but where exactly can you improve?
Most dental software systems out there allow you to track a ton of information. With so much data at your fingertips and key performance indicators (KPIs), how do you know which information is most beneficial? Here are just four KPIs that you should be tracking and regularly evaluating to see where you, your team, and your practice can get better.
Production
On any given day or week, you may already know how many patients you treat. These numbers are not only important to track so you know how much revenue you bring in and how many patients you have, but also to let you know when your schedule may be lighter than usual. In the long term, you can use this information to prepare for "slow" times, keeping your calendar full and productive. That way, you don't have to see a dip in revenue.
Scheduled Patients
It's not enough to know how many patient records you have on file. You need to know how many of them have been scheduled for follow-up or hygiene appointments. Identifying which patients are not currently on your calendar can help you target them and fill up your schedule, without having to spend extra money on marketing to garner new patients. It can also provide insight on how well you are emphasizing to patients the importance of taking care of treatment early.
Patient Retention
Many dental practices tend to focus on bringing in new patients, but did you know that it costs much more to acquire new patients than to hold onto the ones you already have? Plus, if you count your new patients, but don't put effort into keeping them, you're losing net revenue. Tracking patients who leave can bring to your team's attention areas that can be improved upon.
Dental Billing Payments
If your practice is like most in this country, your revenue comes from two sources: the patients themselves and their insurance companies. Keeping track of payments and claims is a labor and time-intensive task, but when done properly, correctly, and on time, it can directly improve the financial health of your practice. Looking at your billing process more closely can reveal any hang-ups that could be costing you money you're owed.
By keeping close tabs on these areas in your software, you can gain insight into ways that your practice can try to improve over time, helping you not only survive or make ends meet but thrive and grow! Processing and analyzing these KPIs does require time and effort, but they can help you see where improvements are needed.
About Dental Support Specialties
Dental Support Specialties doesn't just provide help with insurance verification and answering phone calls. We also offer chart auditing and assistance with special projects. Our team members are highly experienced and familiar with nearly every software system in the industry, which means you won't have to spend much time (if any) on getting us up to speed. If you would like to work with us, visit our Contact Us page here.