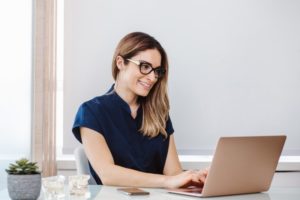 In your practice, you aren't looking for bells and whistles—you just need someone to take over insurance billing duties. More specifically, you need a dental billing service. But in the internet age what exactly should you be looking for? What are the bare essentials your dental billing service must have to meet your needs? How do you know you've found the right one? Here are three requirements you should keep in mind in your search.
Industry Experience and Knowledge
If you were to spend an hour in a medical doctor's office and another hour in a dental office, you will undoubtedly notice some pretty big differences. These two fields operate differently and have separate insurances. As a result, you need administrative professionals who are specifically familiar with dental insurance terms, procedures, and requirements. This need is even greater if you have a specialty office, such as for oral surgery or periodontics.
Dental Support Specialties is staffed with dozens of dental professionals who understand how the industry works, how to deal with dental insurance, and even how to meet the needs of certain specialty practices.
Software Savvy
Even if you were to hire someone who has worked in the dental industry for a while, you may still have to train them in the software you use, which takes valuable time and slows down your practice's efficiency. When you look for dental billing service, make sure they are familiar with your software suite so they can jump right in and get to work immediately.
At our company, our team is already trained in various software, so you don't have to worry about getting us up to speed. We can start right away and work directly with your program for seamless billing payments.
Fair Rates
For many practices, the decision to outsource billing services is based on finances. Is it more affordable to hire a new employee to take over billing duties or to outsource? At Dental Support Specialties, our customers most often find that going with us is a deal compared to the investment of time, money, and energy it takes to add a team member to the staff.
Like many other service companies, we do not list our pricing on our website because we want the chance to understand your practice's needs before we give you an estimate. When we learn what you are looking for, we can give you a reasonable quote.
When you need help with insurance billing, you need to work with an expert in dentistry, someone who knows the software, and a company that offers reasonable fees for their services. Dental Support Specialties meets all these criteria! So give us a call for a consultation today!
About Dental Support Specialties
Dental Support Specialties has been in operation since 2008. Since then our staff has grown to well over 30 professionals with decades of experience and training. We can work with basically any software, and we have the capability to work with general, periodontic, and oral surgery practices. If you are interested in learning more about us, contact Dental Support Specialties online or call us at 330-236-0570.