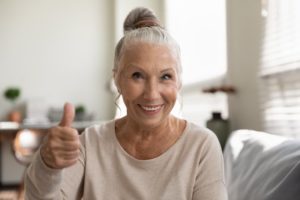 With summer ramping up, your practice is going to have staff members taking time off for vacation. You know you need a dental answering service to cover for your administrative team, but you are a specialist and offer advanced care not found at your run-of-the-mill family dental practice.
The good news is that Dental Support Specialties can assist oral surgery and periodontic offices as well as general dental practices! After all, no ordinary answering service will do—you need a team that can work with specialty practices. Need more reasons to consider working with us? Read on to learn more.
We Understand How to Schedule Specialized Procedures
Not all dental procedures require the same amount of time. For instance, placing dental implants doesn't fit within the same window as a dental cleaning and checkup does. Specialized procedures often require more time and attention from the doctors. As a result, an administrative team that is familiar with specialized care is needed so that your practice's schedule can be filled appropriately. Otherwise, you could end up overbooked or stretching yourself too thin, or on the other hand, you could have large gaps in your schedule that you could have used for more appointments.
Dental Support Specialties can assist periodontic and oral surgery offices with answering phone calls and scheduling appointments because we know roughly how much time to devote to certain procedures and can make sure you and your team don't become burned out every day.
We Can Answer Some Specific Questions over the Phone
Obviously, your administrative team should defer to you and your clinical team for more technical questions, advice, and aftercare care instructions. However, the person answering the phone should be able to answer simple questions about the patient's appointment, such as how long a certain procedure might take, whether the patient needs someone to drive them home, insurance questions, and possibly other basic instructions.
With Dental Support Specialties, the greatest benefit of choosing our services is that your patients can talk to a real, competent person on the end of the line. They can schedule an appointment and have most of their needs met before they hang up. If your dental answering service needs to take a message for simple questions, it reflects poorly on your team and can give a bad impression.
Your patients expect to receive specialized care, even from your administrative team. We can become an extension of that team and represent your practice with expertise, so you can let your team enjoy their vacation without worrying about disrupting your workflow!
About Dental Support Specialties
Dental Support Specialties was founded in 2008 and has been serving dental practices throughout the country ever since. In addition to general practices, we help periodontic and oral surgery practices. Our team of administrative experts have years of experience and can answering incoming phone calls and schedule appointments. If you would like to learn more about the services we offer specialty practices, contact us today!