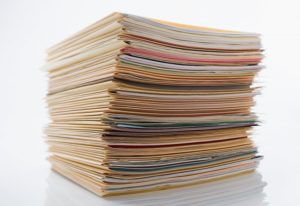 The countdown is over. The ball has dropped. It's now 2022! You may have plenty of personal resolutions, but do you have any goals for your practice? Would you like to bring on an associate? Or maybe you're considering hiring more hygienists or dental assistants.
Before making a costly decision about your business, you need to have all the numbers straight, which can be difficult if you still have unpaid dental insurance bills. Now is the perfect time to work with Dental Support Specialties to get your practice's dental insurance verification in line.
Why Dental Insurance Matters
As complex and annoying as dental insurance can be, it's a necessary part of owning and running a dental practice. About half of Americans had dental coverage last year, and being in-network is a common parameter patients use to choose a dentist, aside from proximity, quality, and friend or family recommendations.
Needless to say, finding an insurance-friendly dentist is a major concern for many patients, so you open up yourself to new opportunities if you work with your patients' insurance. Even if you aren't in-network with any company, your team likely still fill reimbursement claims for your patients.
Why an Insurance Aging Report Is Harmful to Your Business
Unfortunately, it can be all too easy to count your eggs before they hatch. In the dentistry world, many practices consider their insurance claims as cash, even before they have been paid. It's not the same! A growing pile of unpaid insurance claims, otherwise called an aging report, does not automatically equate to revenue.
You can't let your insurance aging report continue to increase or your practice will feel the effects from not having the necessary funds to succeed or even operate. Although insurance issues aren't fun to deal with, it needs to get done so you can get the money you've earned!
Why You Need to Take Control Now
At the beginning of a new year, everyone's dental insurance coverage resets, meaning that patients have benefits they may be ready to use. If you don't already have your insurance aging report under control, you need to as soon as possible before you experience another wave of claims. By getting on track and getting paid on time, you can have a clearer idea of how your practice is doing.
Regardless of what you want to accomplish in 2022, if your insurance bills aren't paid in a timely manner, you will likely struggle. It's worth taking the opportunity to reduce your aging report with Dental Support Specialties in order to set yourself up for a smoother, more successful year!
About Dental Support Specialties
Dental Support Specialties has a team of more than 20 dental professionals on staff, who have years of experience working with dental insurance. We can take your insurance aging report and get you paid on schedule. We've been in business since 2008, and we serve practices around the country. If you would like to regain control of your insurance payments, contact Dental Support Specialties online today!