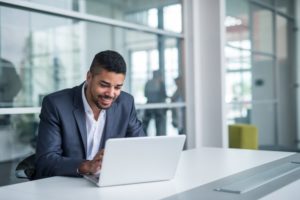 For most people, this time of year is hectic at work, particularly in the health and dental fields. Patients are trying to squeeze in appointments to use their insurance benefits. Plus, you can have staff out on vacation and your own festivities to enjoy.
Now imagine having a new team member start among the chaos. The thought of having to deal with this kind of stress is enough to disturb anyone's peace and goodwill. Fortunately, the Dental Support Specialties team can work within your dental practice management software right away. Why does this matter? Read on to learn three reasons!
No Additional Training Required
Bringing a new team member onboard typically involves a time-consuming process of training them in your office's software. For some, this learning curve can be quite steep, and your normal workflow can be disrupted in order to get the new employee up to speed.
The team at Dental Support Specialties is familiar with basically all dental scheduling software systems. As a result, we can start working immediately without interrupting or slowing down your front desk team's normal routine.
No Complicated IT Setup
Utilizing technology in dentistry is essential these days, but getting everything set up for a new employee or resolving problems with IT can be a huge headache. The good news is that you don't have to worry about handling this part of working with Dental Support Specialties. We're already prepared to jump right in and get started! We have everything installed on our end,
HIPAA Compliance
As a small business owner and a health professional, you probably already know that one of the most important things to bring in new patients and retain old patients is establishing trust. Your patients need to feel confident that their information is safe and protected with your team, and if that trust is broken, it can be difficult to rebuild.
At Dental Support Specialties, we become an extension of your team, which means that we treat each patient with the same care and attention you do. In addition, we are fully trained and compliant with HIPAA requirements, so you and your patients can rest easy in our capable, safe hands.
Instead of making an already stressful time more so, you can help your practice be more efficient by bringing on a team that knows your software system. That way, everyone can enjoy the holidays, and your business can continue to function and serve patients.
About Dental Support Specialties
Dental Support Specialties is a fully remote dental administration service. Our team members have decades of experience and are trained in multiple software systems. As a result, we are able to actually schedule appointments, not just take messages. If you would like to learn more about our services, you can contact Dental Support Specialties online or by calling 330-639-1333.