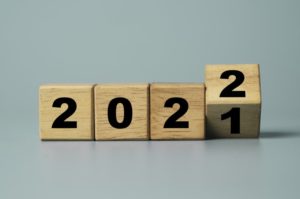 Can you believe that 2021 is almost over? Compared to 2020, this year has flown by, which means that time is running out for your patients who haven't used their dental insurance benefits to the fullest potential. Your patients may not have scheduled their final cleaning and checkup or necessary dental work, leaving available insurance money on the table. Your patients are only human and may need to be reminded of their benefits and the fact that they reset in January. In this post, you'll learn why it's important to communicate with your patients about how to use their insurance benefits and ways to reach them successfully.
Why Talk about Using Insurance Benefits
You may be wondering why it's your concern at all whether your patients use their insurance benefits or not. In many cases, dental practices rely on insurance claims for a large portion of revenue, especially hygiene appointments. If your patients aren't coming about every six months for checkups and cleanings, you're missing out on opportunities to collect on insurance claims. Everyone—your business, as well as the individual patients themselves—benefits from taking advantage of their insurance benefits to the fullest.
The Best Way to Ensure at Least Two Visits Per Year
After you're finished with an appointment, you likely want to get the patient checked out as efficiently as possible to get ready for the next one. However, your team needs to take the time to try and schedule the next appointment while your patient is still in the office. Establishing that next visit before they leave increases the chances that they'll follow through and come back. Otherwise, you have to hope they remember on their own to call and schedule the appointment later.
How to Communicate with Your Patients
These days, you have tons of ways to connect with your patients even if you haven't seen them in person for a while. You don't have to individually call them and remind them to use their insurance benefits because there are simpler, more time-efficient ways to reach them and communicate about insurance benefits, including the following:
Text or email reminders
Newsletters
Blog posts
Social media posts
As you close up the year, you want to feel as if you've done your best to serve your patients and help your practice succeed. If you neglect to reach out and encourage your patients to use their insurance benefits, both you and they could be missing out. End the year on a high note by communicating with your patients and talking about how they can maximize their insurance benefits!
About Dental Support Specialties
The team at Dental Support Specialties has many years of administrative experience and has been providing remote services since 2008. One of our most popular and profitable services for our clients is dental insurance verification, where we handle contacting the insurance companies. This frees your in-office staff to take better care of patients in person. In addition to dental insurance verification, DSS provides answering services, chart auditing, and other valuable services. Contact us if you would like to make sure you're bringing in as much as possible from insurance claims!