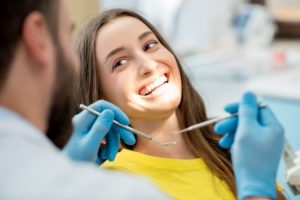 Did you know that the number one reason why 20 percent of American adults haven't seen a dentist in at least a few years has to do with cost? Like it or not, money is a major concern for your patients. Perhaps that's why you've decided to accept and work with dental insurance in your practice to attract more patients. In fact, you likely have found that new patients often ask whether you're in-network with their insurance before scheduling an appointment.
However, if your team isn't verifying and filing insurance claims properly, you could end up losing patient loyalty. Read on to learn why dental insurance verification is essential to retain patients and how Dental Support Specialties can help.
The Importance of Accurate Verification
For some patients, cost is a huge determining factor for their dental care. They want your office to be completely transparent when it comes to pricing, and they want to know what to expect before they begin any treatment. Verifying a patient's benefits during the consultation allows them to understand what they'll be responsible for paying after insurance. In certain cases, this amount can play a role in the patient's decision to move forward with treatment. As a result, this amount needs to be accurate!
The Psychological Impact of Surprise Fees
The world of dental insurance can be complex, and no one is perfect, so mistakes can happen now and then. When insurance isn't properly verified, patients may be hit with surprise fees. This can cause a rift of mistrust to form. They wonder why they weren't told about this fee before and whether your practice is being honest with them. Their frustration can lead them to search for other dental practices that will be straightforward from the get-go.
How Dental Support Specialties Can Help
When it comes to insurance verification, no other team has more familiarity than we do. We understand how these companies work and exactly what is needed to get accurate estimates for your patients when they need it. As a result, your patients can learn to trust you and your practice and feel confident that they're in trustworthy hands.
In the end, even though working with insurance can make life more complicated at your practice, it doesn't have interfere with your ability to get and retain patients. When you choose to work with Dental Support Specialties, you have the peace of mind that insurance will be verified correctly and that your patients are less likely to get surprised with fees after the fact. That way, you can continue to build relationships that keep them visiting you for many more years to come.
About Dental Support Specialties
Although we've been offering remote services since 2008, at Dental Support Specialties, each team member has years or even decades of experience in the dental field. In fact, we have about 400 years of collective experience. This means that you can trust our expertise in dealing with insurance. Other than dental insurance verification, we also provide answering services, chart auditing, and other remote administrative services. Would you like to work with us? Contact DSS through our website today!