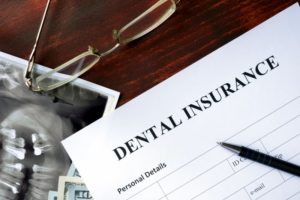 As you finish an appointment with a patient and they prepare to leave, you hear your front desk team stop them on their way out. There seems to be a problem with their insurance. After a while, they finally have the issue sorted out, and your patient leaves a little frustrated that their visit took much longer than expected.
While it may seem logical at first to leave insurance verification until the patient is actually in the office getting treatment, this gives you very little room for error. If issues arise, your team needs to rush to fix the problem quickly, preferably before the patient leaves. Otherwise, you may not get paid on time. That's why we recommend verifying patients' insurance one week before their appointments. In this post, you'll learn how this early insurance verification can help your practice's success.
Problems with Late Verification
Waiting until your patient receives treatment to verify insurance can lead to plenty of potential problems. What if the patient is not covered under that plan anymore? Are you sure the procedure is covered under their plan? What if their insurance has changed or been canceled? If they no longer have insurance, how will the patient be paying for the visit? These are questions that need answers before the patient undergoes any procedure.
Benefits of Early Verification
When your team has taken the time beforehand to verify each patient's insurance information and coverage, you get to have the following benefits:
You can have more confidence that you'll be paid on time.
Your patient's visit goes much more smoothly because there are fewer logistical hiccups or surprises.
Your patient is less likely to feel frustrated
Your patient doesn't receive a phone call after the appointment about collections or outstanding bills.
Your team looks competent, composed, and organized, not confused or unprepared.
Help with Insurance Verification
If your team is already busy handling the in-office patients and fielding incoming calls, you may not be thrilled about the idea of adding early verification to their long list of responsibilities. you can turn to Dental Support Specialties to take over the insurance verification. We understand the ins and outs of dental insurance and can work out any complications before your patient comes for their visit. Even if collection calls afterward are necessary, our team is friendly and can work with your patient to settle their billing issue, so your staff members don't have to.
To retain your patients, you want to give them a positive experience, including the financial parts of their visit. By completing insurance verification one week before their appointment, you can ensure that every patient is helped as efficiently and seamlessly as possible.
About Dental Support Specialties
Since 2008, Dental Support Specialties has provided an alternative to in-office administrative staff. Our remote services include answering incoming calls, verifying and filing insurance claims, chart auditing, and more, which allows your staff to take care of the patients who are physically in your office. To learn more about our verification services, you can contact us by clicking here.