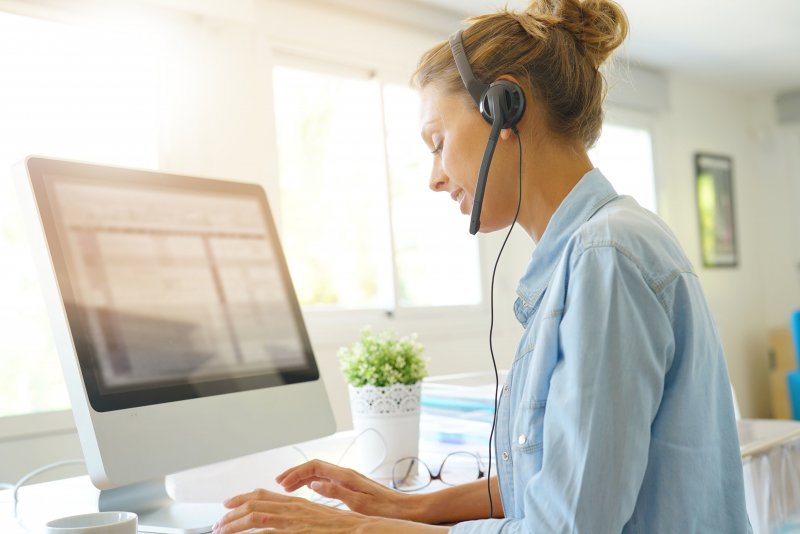 Whether you need help answering the phone or working through insurance claims, managing the ins and outs of your dental practice can be incredibly difficult without the right team. It doesn't matter if you're a general dentist, periodontist, prosthodontist, orthodontist, or oral surgeon, a dental answering service can help you manage your administrative workload. At the end of the day, improving your practice's profitability and giving you the time needed to focus on patients are the two highest priorities to meet.
Administrative Support Regardless of Specialty
Dental answering services are used to speaking with many different kinds of patients. While this obviously includes patients of different age groups and regions of the country, it also refers to those who have different dental care needs. For example, if you're a prosthodontist who performs many reconstructive and restorative treatments, a dental answering service needs to understand the terms that come with that specialty. The same logic applies for a periodontist performing restorative gum tissue treatments, an orthodontist providing realignment procedures, and so on.
Insurance Support
Once you get into the specialties of dentistry, insurance coverage and support can quickly become a difficult situation. Billing insurance can become tedious, confusing and easily pile up when all you can think about is making sure your patients are happy with treatment. Dental answering services take the stress of billing insurance, working an aging report, and posting insurance payments out of the equation, regardless of the specialty you practice.
Phone Scheduling
Depending on the field you choose to specialize in, you're dealing with many follow-up appointments with patients. Whether these appointments focus on dental implants, checkups for orthodontic hardware, or routine periodontal therapy to treat advanced gum disease, keeping track of these visits can be difficult. Dental answering services make sure that your schedule stays full and that your patients are receiving follow-up calls as part of their treatment plan. The last thing you want is for a patient to discontinue their treatment when they need it.
Truly Great Customer Service
Finally, patients that are undergoing extensive treatments are more likely to experience stress than those completing routine exams and cleanings. With a support member acting as the voice and image for your practice, you want someone who's going to listen to the patient's needs, regardless of how complex their current treatment plan may be. Since customer service is just as integral to their mission as keeping your office productive, you can rest knowing that the patients trying to call your practice are getting properly catered too. Furthermore, you can focus on the patients currently in your practice.
It doesn't matter what field of dentistry you've chosen. Dental scheduling support and phone answering services only want to help your practice stay productive. If you think it's about time that you got the support you need, consider choosing a team to lift your practice up today!
About Dental Support Specialties
At Dental Support Specialties, giving dentists of all different backgrounds the support they need is our specialty. Whatever administrative services you need, our knowledgeable support team can handle it with exceptional customer service in mind. To start getting the support you need, give our office a call!