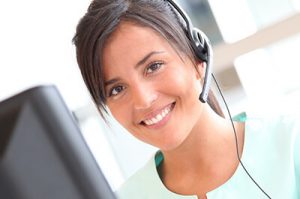 Need support with answering your phones and scheduling appointments? Losing a front desk person? Someone call off sick? Admin team overwhelmed and finding themselves with not enough time to systematically and consistently answer opportunity (calls) and follow the systems needed for a full schedule and maximum results? How about PRN support for special projects like mass-mailing the USE IT OR LOSE IT letters or even chart auditing?
Virtual phone coverage and administrative support within your dental practice is not only practical and affordable, it also ensures the highest level of consistent patient care and scheduling availability! No more missing that new patient phone call, getting behind on patient care/tracking and appointments that fall off the schedule are diligently worked to be filled.
Dental Virtual Support Specialists are dedicated to your practice, patients and schedule. Most dental virtual admin support is completely PRN – based on your practice/scheduling needs with no long-term contracts required. Minimal training is required to get support up and running for your practice as Dental Virtual Support Specialists have extensive dental experience.  Combine that with no overhead, no 401K contributions, no payroll contributions, no vacation/sick pay, no workmens comp contributions, well, that just screams WIN/WIN all over it!
Virtual phone coverage allows for your patient's to have maximum access to your practice and your schedule; keeping you connected with your patients and potential new patients, even when you're out of the practice! Providing patients this access creates many opportunities for more appointments to be scheduled. Dental Virtual Support Specialists are ready to maximize every opportunity calling in!
More phone calls answered = More appointments scheduled = More $$.
Top 14 ways a Dental Virtual Support Specialist will support your practice and production!
Answer incoming calls and schedule appointments professionally while providing WOW

Continually looking for opportunity within each call – who else might be due for an appointment within the family of the caller or do they have undone treatment etc.

Utilizing the secure technology of remote access, efficiently and accurately handle patient requests and scheduling so minimal follow-up, if any, is needed from office.

Welcome/schedule new patients (the last question we ask is if there are any other family members they would like to schedule for!)

Confirm appointments – saving your admin teams valuable time for in-house patient care AND striving for 100% solid confirms!

Intercept cancellations – keeping the patients on the schedule somewhere

Route emergency care while you're out

Call on past due recare

Call on undone treatment

Use short calls list to fill upcoming appointment openings

Verify insurance

Clean up insurance and account aging

Book review – locating opportunity within each upcoming appointment

Special Projects
Many dental practices provide an average 26 – 30 hour phone access a week and therefore miss out on 10-14 hours worth of opportunity. (not to mention you invest thousands of dollars into marketing aimed at driving patients to pick up the phone and call your practice to only limit the time you're available! – wasted marketing dollars!) What about the other 10-14 hours? What is happening to these callers? An impersonal answering machine, telling them to call back when the office is open, or go to the ER if it's an emergency? Or worse  yet that you're out to lunch and call back in an hour and a half?  What happens if it's a Thursday afternoon, your office is out until Monday, and you had 4 messages for cancellations on Monday? Walking into a blown Monday again?  Providing 40 hours a week phone coverage allows your office to be in the perpetual state of preparedness in maximizing all opportunity! (even a cancellation call is an opportunity!!)
Dental Virtual Support Specialists answer your phones when you are out of the office (or even sometimes when you are in the office!) whether it's regular days off, vacation, sick days; keeping you connected with your patients, opportunity and your schedule!  Using their dental practice experience and handling each call professionally, representing your practice in the most positive, energetic way – Providing the WOW factor for all callers! Maximizing every opportunity!  If someone calls to cancel, the effort is made to make sure they are kept on the schedule somewhere, and open appointment time is worked diligently to be filled. Welcoming new patients to show them why your practice is different, get them scheduled and get them excited to come to your office!
How would this feel? For starters, your schedule is being actively worked 40 hours a week. Appointments on the schedule  = $.  New patient appointments = $$$$$$$$. Admin team support – Experience lets us know what it's like to walk in after a day or two (or three) off, and cringe as you begin to listen to the answering machine messages – waiting with bated breath and praying that your schedule didn't just get blown to pieces. Then, if it did get blown to pieces, you have that horrible stress knot in your stomach because you know you have to do something to fill those open appointments! Not to mention all the calls that need returned, confirmations done for the next 2-3 days, checking patients in and out, filing insurance claims, working the insurance aging report, sending out recall cards, processing monthly statements, making calls to the patients who aren't paying their bill, answering the phone, sending out new patient packets, updating your social media….
WHEW!  You get our point! Your admin team has a lot on their plate. They are the hub of your practice and it is so easy to see how working the recall list, cleaning up insurance aging, calling patients from the unscheduled treatment list, or sending new patient thank you's gets put to the wayside. It's easy to walk out on Thursday afternoon and know that you are all finished working until Monday, and not realize what opportunities are being missed. In today's dental world, this isn't enough anymore. Patient's want to speak to real people, they want their questions answered and appointments scheduled when they finally take the time to make those calls. Scheduling is based on emotion, and the emotion is hot when the patient picks up the phone!
Owning the responsibility of being a direct reflection and extension of your practice, every effort is made to record SUCCESS.  Virtual assistants reflect you, your mission statement and vision at all times! Experienced Dental Virtual Support Specialists focus on not just scheduling appointments, but building relationships! (I know in our company, we take it as a huge sign of success when a patient from another state goes into a practice and asks for one of us by name!)
The support Dental Virtual Support Specialists offer your practice and admin team is valuable, beneficial and cost-effective. Working hand in hand with your admin team to support them in any capacity they need or want. Whether its total administrative support,  patient communication support, or even in the creation of systems and protocols needed to drive your practice forward, you are covered!
Voice mail doesn't warmly welcome/schedule new patients, intercept cancellations, schedule/reschedule appointments, confirm appointments, answer account questions, verify insurance or tenderly route emergency care… But your personal Dental Support Specialist does!

Tired of paying out big bucks for a boring, non-productive answering service who really makes no positive impact on your schedule? Try replacing it with a result producing, relationship building, appointment scheduling AWESOME service. You'll be very glad you did – so will your patients and production numbers!
What can a Dental Virtual Support Specialist support your admin team, practice and schedule with today?
Here's to maximizing every opportunity!
MB
Opportunity doesn't quit calling when you're out of the practice…Let it call US!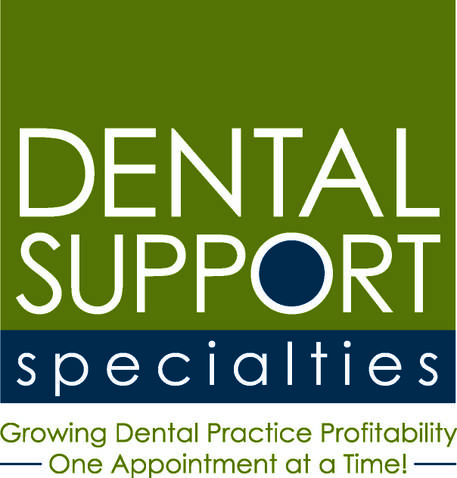 Time to replace that boring, unproductive answering service with a result producing, relationship building, AWESOME service!