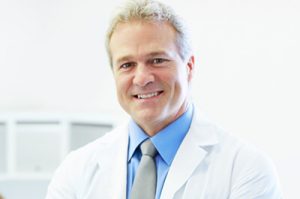 "Most of us spend too much time on what is urgent and not enough time on what is important."   Stephen R. Covey
In a dental office, this quote is sooo true. Urgency is the walk in emergency patient and no treatment rooms available.  The phone that is ringing off the hook. The overbooked schedule, no clean instruments and no clean rooms.  The 3 holes in the schedule from no-shows and the quick scrambling trying to fill them last-minute. We need to be always prepared for the urgent while maintaining focus on the important. Continual adjustments, shifts in our behaviors and systems to make accommodations for life. Yet the structure, and expectations, remain the same.
So is the life in a dental practice. You say there is no way to avoid such things – it happens and you need to deal with it on the fly. I say this is where systems – strategic systems can support you in taking chaos and turn it  into a well-oiled, smooth running, efficient practice that not only meets your production goals but can have a great time doing it!
What plans do you have in place for making 2011 better, different and stronger than last year?  Have you added new services? Marketing? Employees? Software? (I hope there is something new on your plate this year!) As with everything, systems are needed to make the most of the changes – systems are needed for consistency – systems are needed to measure growth, locate areas needed for improvement, and maximize your opportunities.
Systems start with the employees. Well defined job descriptions to clearly explain your expectations within the scope of each employees position. Leave nothing to chance or "they should know that". Ever. It will bite you in the butt, guaranteed. A potential new employee can tell you they know how to do something, or assume they know what you expect.  How many times have you assumed an employee knew what you expected only to find months later that things have been missed? How many times have you come across a great idea, tried to implement it by winging it and after a week or so things went right back to how they used to be? You had great intentions but there was no follow-through or system to follow.
"Study the past if you would define the future." Confucius
Take a look at last year. What worked? What didn't? Who worked? Who didn't? Address the things that need improvement – take the steps needed to implement those changes. Collections and treatment case acceptance low? Examine your collection efforts, team communciations/handoffs, patient communications & policies and payment plan options. Not enough new patients? Examine your marketing efforts, referral program/requests, patient care, and services available. You might also want to think about the following:
◄ Employee Guidelines Manual

A short, sweet, to the point manual that explains to your employees who you are, what you're about  (mission statement), what you offer to whom, your expectations for each position, and what they can expect from you.
◄ Job Descriptions
Clearly defined, bullet point explanations that encompass each position. Who does what, when they are expected to do it, how they are expected to do it, within what time frame  and the attitude they are expected to do it with. If you don't have job descriptions within your practice, how can you hold anyone accountable for job performance? If they don't know what you expect, they will never deliver nor meet your expectations. Look at job descriptions as treatment plans for the employees.
◄ SOP Manuals
Administrative. Clinical. Hygiene. Step by step procedures for every process within your practice. From new patient phone intake and processing, to tearing down rooms, sterilization and supply ordering and everything in between. Do you find your practice floundering with not having supplies on hand? Susie seems to get more information from new patients than Lisa does? No one tears down a room and sets it back up to be prepared for the next treatment until last-minute? Patients leaving without scheduling their next appointment?
◄ Morning Huddles
These are a must in every practice. Dentrix just came out with an awesome morning huddle report! You must know these things:
Who has recommended/undone treatment that is on the schedule today? (you want a $$ amount as well as names)
Who is due for hygiene that is on the schedule today?
Who is on the schedule today that has family members not currently patients or past due for care? (referral request opportunities!)
Who is on the schedule today that has a birthday within the week? (internal marketing opportunity – a "feel good" for the patient!)
When is the next treatment and hygiene opening?
What worked well yesterday and discuss any challenges.
Much more………
Lack of systems = lack of results.
"I am not a product of my circumstances. I am a product of my decisions." Stephen R. Covey
Decide today the results you want to see – the goals you have set for yourself and your team. Then implement the systems and strategies needed to reach them. If you want 25 new patients a month, how are you going to get them? If you want more treatment scheduled, review your current process and make the necessary adjustments.
This is not cookie cutter. It's using your employees, their talents and your practice visions in the most effective manner. We have one practice where the dr. presents the treatment – because he is superb at it! His verbal skills are killer – his kind ,caring manner is comforting and he actually has patients handing him their credit card. It works for them! (It's nothing for them to have $12,000 accepted treatment case acceptance days – this is where pre-appointment financials come in very handy!). Some might say "The dr should not be doing that! The treatment coordinator should!" I say step out of the box. Identify team members strengths and weaknesses and adjust accordingly! This then becomes your practice system!
It's great to have goals – you have to set them to reach them. But you must have a plan on how you are going to reach them.
No more winging it in 2011. Make your plan. Be prepared to maximize every opportunity at your fingertips today. Watch what happens. You're going to like it!
Success is yours for the taking – Some practices had their best year ever last year despite the economy. Why? Because they planned for it!
Wishing you the best year ever in 2011!
MB
Virtually supporting dental practices in maximizing every opportunity & growing practice profitability one appointment at a time!