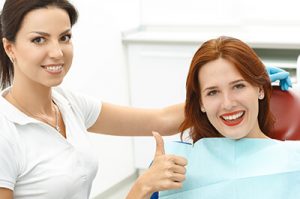 We discussed the major importance of having quality phone coverage for your patients 40 hours a week. We discussed how when a patient decides to pick up the phone and call they want to speak to someone NOW, not after leaving a message and waiting. So many positive responses came from this article; many practices are jumping on board with this as they realize the mass of opportunity they are missing. So now that you are improving your phone coverage availability, the next obvious questions are who is answering your phone and how are they answering?
Here's a checklist: Does your front desk provide?
A Smiling, pleasant, welcoming, friendly, UNHURRIED voice answering your phone
Yes _______           No _______
Knowledgeable, is aware of your schedule and what is available without scrambling or fumbling
Yes _______           No  _______
Can answer insurance and financial questions with finesse to assure patient schedules
Yes _______           No _______
Creates a positive connection with the patient
Yes _______           No _______
Shows enthusiasm for the patients decision to come to your practice
Yes _______           No _______
Provide the ultimate WOW factor to represent your practice the way you want it to be seen, the way it NEEDS to be seen
Yes _______           No _______
Have a system/forms in place for new patient intake, insurance, cancellations etc?
Yes _______          No_______
Have an incoming/outgoing phone log
Yes _______         No _______
Review these questions and ask yourself if your practice is truly being represented in the manner that you wish for patients to view you. If you have more than 2 no's, this might be an area of challenge that needs to be addressed.  Sooner than later, as you only get one chance to make that GREAT impression with the first phone call.
Have you ever called your front desk? Remove yourself from being the owner, manager, dr's wife, whatever, and really listen as if you are calling to be a new patient. Think about any phone situations that you yourself have encountered – good or bad. Did the person on the other end meet your emotional need? Did they value you, your conversation and your need, or make you feel like you bothered them? Sometimes we still have to buy or schedule in these situations, but the taste that is left in your mouth is completely undesirable. You won't refer, you won't recommend, and you walk away with feeling not so great.
What do you hear when calling your practice? Kindness, genuine concern, a welcoming attitude that we can't wait to meet you? We all know that people really buy based on an emotional need. Is your practice meeting those needs of the patient?
Let's say the person who answers your phone isn't much of a people person, but they are really great at the computer and behind the scenes tasks. Is this ok with you? Every person in your practice is a direct reflection of YOU, your beliefs, your practice and how you handle your business. Less than stellar is not good enough.
This is where the proverbial WOW factor must never, ever waiver. It must be there, it must be there with every single phone call and it must be genuine. We want the patients to hang up feeling GREAT, smiling, and basically overwhelmed with your connection with them. Can you imagine? Even a fearful patient might be a little less apprehensive about coming to your practice.
Even courtesy reminder calls should reflect this. Every single phone call IN and OUT of your practice should reflect this WOW factor. You never know who might need to see a dentist, and people will always remember your level of service and patient care. Good or bad, they will always remember, and they share.
Can you imagine what a potential new patient would feel upon calling your practice if the phone is answered with a smiling "It's a great day at Dr. Smith's office, this is Mary Beth, how may I help you today?"  Try it. People respond.
The rest of the checklist is about systems to make the most of every single message left and phone call. Your practice should have an incoming/outgoing phone call log to record every single patient contact. This list can be most beneficial in short call situations, and serves as a reminder to always, always follow-up if need be. If a patient leaves a message to cancel, a hurried front desk person may just cancel them out of the system and where do they go from there? You don't see their name again until you run a past due report next month? Nope, when you put them on this list, you have an immediate contact list that is current and can be used today!
The new patient intake form guarantees that all pertinent information is being obtained, and can act also as a script of sorts to ensure consistency. It will also serve as a checklist to be sure that the new patient packet is sent out the day the patient calls, check insurance benefits and proper coding in the system.
As you can see, we are working towards "The Perpetual State of Preparedness". It all starts with that first phone call. Make that call count in your practice today!
If you would like a copy of our Incoming Phone log, please visit our website and make a request. We'll send it right to you!
Have a wonderfully blessed Easter weekend.
Mary Beth